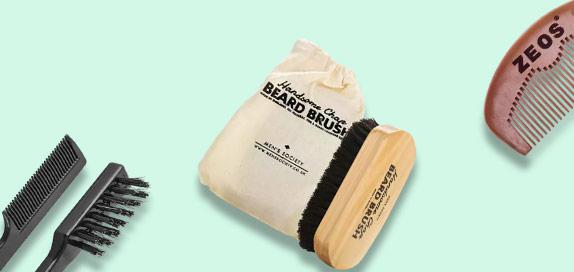 Beard Combs & Brushes
Our superb collection of beard combs and brushes is here to keep your beard looking its healthy, full-bodied best. These products have been painstakingly crafted for use on a whole range of different hair types. Thick and full, slick and smooth, every beard style is catered for in this diverse selection, offering top-drawer products tailored to the grooming needs of the modern man.
15 products found
Beard Combs & Brushes
A man's beard is becoming the most stylish fashion accessory, which means it requires just as much attention as to the hair on your head. Nourishing and caring for a luscious beard adds a little bit of time to your grooming routine, yet the pride and confidence you feel when your beard is on-point is well worth it.
Regardless of whether you're preparing facial hair for your preferred oil, or else styling it in the morning, these fantastic accessories are an invaluable ally in your search for the perfect beard. From Hydréa to Tom Ford, the collection takes in a range of different prices and specialisations. Whether you're shopping for yourself or for a special man in your life, you can find something for everyone.
A comb or brush can seem low-tech compared to some of the high-powered formulas and cutting-edge electricals available. Bring one of these into your beard care routine, however, and the results speak for themselves.
Beard Combs & Brushes Features