The Best Beard Styles for Your Face Shape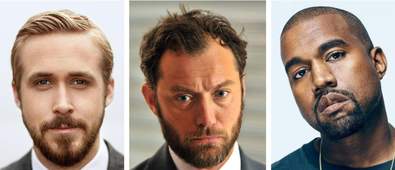 Growing out a beard feels like an act of artistic abandon – but if you're looking for inspiration, don't bother yourself with bohemians and poets. Pick up a geometry book instead.
Of course we recommend that you have your beard oil, beard shampoo and beard comb handy, but you should also start thinking in terms of shape and angles, because there's definitely a very specific outline you want to work towards – one that is embodied by the humble oval.
Put simply, guys with oval face shapes suit pretty much any beard. Given that there's no emphasis on any one particular area, they can let their facial fuzz do its stuff without worrying about distorting overall symmetry. And, as anyone with even a passing interest in art history will tell you, facial ratios and symmetry are key to attaining transcendental beauty. Or at least looking a bit fitter.
Everyone else, therefore, should cultivate their beard with best grooming tools until it attains that magical oval shape.
Oval
Is that an ovaloid face looking back at you in the mirror? If so, then your numbers have come up in the genetic lottery. Provided you don't go hacking with a razor unnatural angles into your beard, you're pretty much set to carry off any style.
As if he weren't already endowed with just about every aesthetic advantage, Jude Law is fortunate enough to benefit from this face shape, and we'd be the first to congratulate him (albeit through gritted teeth).
Square
Alternatively, you may be blessed with a matinee idol jawline. Should this be the case, you'll want to emphasise length by growing out your beard at the bottom. As your face is more angular, it's vital that you shape the hair as it grows. Otherwise your face might become a mess of jutting edges, leaving you looking more incomplete-Jenga-tower than Hollywood A-lister. Take a leaf out of 90s Brad's book on this one.
Round
The basic principle remains the same as for squarer faces; you essentially want to elongate your face. But whereas a beard can sometimes rob squarer jaws of their definition, any guy with rounded features can use his facial hair to produce a more sculpted look.
We'd highlight Kanye as a good example of this. His musical and fashion output might fluctuate wildly, but the same can't be said of his consistently excellent beard game.
Oblong/Rectangular
If your face is already longer, then the opposite applies. Keep the bottom short with a beard trimmer and grow out the hair on your sides instead.
A beard with a short bottom and fuller sides will add width to your naturally more narrow face. As part of his transition to respected Oscar-bothering director, Ben Affleck has grown out an impressive-looking beard that does just this.
Heart
Fittingly for a man who's set so many pulses racing, Ryan Gosling has a heart-shaped face. He's done the smart thing and left the stubble short on the sides, which keeps any budding beard from overpowering his more delicate bone structure. The First Man star has also let the hair grow more on the chin, adding depth and volume to his jawline.
While Mr Gosling himself is above such things, guys with heart-shaped faces are more prone to having weak chins. The right beard can therefore provide the perfect solution.
Diamond
Less is often more when it comes to diamond-shaped faces. As this bone structure tends to taper at forehead and chin, it's best to avoid length on both the sides and the bottom of the chin, for fear of elongating the face. Instead, grow out the hair around your chin, such as your goatee and lower jawline; this helps you to achieve that ideal oval shape, particularity if you shape it with a little beard balm.
Johnny Depp is a master of the short, neat beard, although he's prone to growing out the hair on his chin. While this contributes towards a more 'boho' feel, his bone structure tends to benefit when he keeps the area more tightly cropped.

So use your head when growing out a beard, and that very same head will reap the benefits.
Should your beard require a little helping along, check out our fantastic range of beard care products and our men's shaving guide right here on Cosmetify.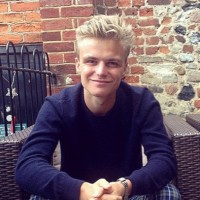 Alex has over six years of experience as a writer. He demonstrates exceptional grooming knowledge and has a natural skill for following current trends.