The Ultimate Men's Shaving Guide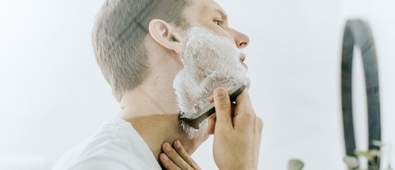 Before you set out time for your weekly or daily shave it's important you have all the right tools for the job to ensure the cleanest, closest shave yet.
Luckily for you we've rounded up everything you need and answered a few frequent questions when it comes to men shaving. Whether you need the perfect brush or the best razor, we've got you covered!
Men's Shaving Brushes
Is a shaving brush necessary?
A shaving brush is often the most overlooked part of your grooming or shaving routine, but it's one of the most important products - it's no coincidence that every revered salon has a wide range readily available. A premium shaving brush is what distinguishes a basic grooming kit from a deluxe one, giving you the luxury treatment with high-quality materials.
If you're someone who enjoys a close shave at least once a week, you need to invest in a top calibre shaving brush. They help you create the smoothest and closest shave; the strong and soft bristles lift your facial hair and allows your razor to seamlessly glide underneath. The texture of the bristles also produces a rich lather with warm water and shaving cream, gently moisturising your skin and helping you guide the razor.
A high-end shaving brush does all of the above, as well as efficiently exfoliating dead skin and revealing a fresh, clear complexion. They're the difference between a tired face in the morning and a fresh look that makes you feel full of energy.
How do you use a shaving brush?
Shaving brushes are easy to use, even if you're a complete beginner to shaving, grooming and self-care. The beauty of exceptional shaving brushes is that they're compact, sleek and slide seamlessly into your grooming kit or bathroom collection. The finely packed bristle heads and lightweight handles are purposely designed to make it an effortless dream to wield the shaving brush.
The first step in the process is to wet the brush with warm water to saturate the bristles and make them extra malleable. Next, either run the shaving brush over the soap or shaving cream if you have it in a bowl, or apply some shaving cream to the middle of the bristles. Once you have the perfect lather, massage it into your facial hair in circular motions. This lifts the facial hair and makes it easier to cut them with the razor.
Now you're set to shave.
Once you're finished, rinse the brush thoroughly under warm water to remove any dirt, oil or bacteria. Place the shaving brush in a safe place where it won't become covered in dirt or grime.
Are animals harmed to make shaving brushes?
The bristles of a shaving brush are typically either horse, boar or badger hair. And we can't guarantee the hair is always extracted in a way that brings no harm to them. This can be a saddening realisation if you're an animal lover and a grooming expert, but luckily there are some cruelty-free and vegan options on the market.
Razors
How do I use a straight razor?
A good, clean shave is all about preparation. You can get away with poor preparations once or twice, however, if you make it a regular practise then you'll cause long-term damage to your skin and your razor. Suffering from redness, razor burn, bumps and irritation isn't worth skipping the first vital steps.
Firstly, massage a pre-shave oil onto your skin and then lather your skin with warm water. Now, time to wield the razor. Open the razor up into an L-shape, and then hold it against your face at a 30 degree angle. Glide the razor with the grain, moving it in fluid, short and gentle motions without pressing too hard against your skin.
Once you're satisfied with your shave, rinse your skin thoroughly with warm water. Finish off with applying 2-3 drops of after shave balm to soothe and calm your skin.

How do you clean a razor?
If you're someone who shaves their facial hair a few times a week, your razor is your grooming kit's greatest weapon. It's imperative to make sure your razor is in pristine condition for you to perform a clean, smooth shave. We appreciate it can be an unwanted hassle to clean your razor after every use, however, a thorough cleanse saves your skin and razor in the long run.
Firstly, rinse your razor after every use to remove excess hair and dirt. If there are a few pesky hairs that you can't remove, a brush can be perfect to eradicate any debris. Rinse the razor one last time to completely remove any hair and leave it to dry in a clean space.
For the truly clean conscious, you can sterilise your razor after every use, though that's not entirely necessary.
What are the benefits of a manual razor against an electrical item?
The rise of electrical grooming products like electric shavers and beard trimmers has made them the focal point of male personal care, however, there are still numerous benefits of a traditional razor.
Firstly, razors are much more affordable. The highest value razor on the market costs half the price of a premium beard trimmer, ideal if you're hoping to save a little bit of money on your grooming products. They're also more compact, which makes them the perfect addition to your grooming kit or gym bag.
If you sport a beard or thick facial hair then there's no real need for a razor, however, if you enjoy a fresh, smooth look, there's few more satisfying feelings than gliding the razor across your stubble.
Electric Shavers
How to use an electric shaver?
Firstly, you need to wash your face with warm water to remove any dirt and make your beard supple and soft for when you begin shaving. If you have a wet shaver, the best time for a shave is immediately after you come out of the shower.
We suggest using a pre-shave oil or balm to soothe your skin and facial hair and make it easy to manoeuvre the shaver. Unlike a razor, it's best to shave with the grain as opposed to against the grain, which often causes irritation and ingrown hairs.
If you're debating about whether to get a rotary shaver or a foil shaver, there are a few key differences: rotary shavers are more precise and smoother, though take a bit longer. For a quicker and simpler shave, we recommend going with a foil shaver.
Can you take an electric shaver on board a plane?
Yes you can. That's the beauty of electric shavers - they're compact, sleek and suitable for air travel - perfect for someone who's always on the move. It doesn't matter whether you want to take one on board in your hand luggage or your main suitcase, they're suited to both.
We do recommend that you wrap up your electric shaver in some softening cloth or towel, otherwise it could become damaged whilst in the air. It's also worthwhile removing the adjustable head and storing it somewhere safe. A more reliable and sturdy electric shaver is ideal if you plan on regular air travel, particularly if you enjoy long stints of travelling.
Does my facial hair need to be dry to use an electric shaver?
It doesn't have to be dry, but it certainly helps. Your hairs are much more malleable when dry; they're crisper, smoother and effortlessly fall off against an exceptional electric shaver. There is much less chance of dry hairs getting caught in the shaver once you're finished, which saves you the hassle of a strenuous cleaning regime after every grooming session.
It is possible to shave your facial hair when it's wet, though it requires a state-of-the-art electric shaver to perform a stellar result. Many innovative brands now offer electric shavers for wet skin, which are ideal for when you've just come out of the shower and want to look slick and sharp.
Electric shavers for wet and dry skin cost a tad more, though if you're someone who's always touching up their facial hair, they're worth the extra bit of cash.
Why is an electric shaver better than a razor?
We're not here to knock manual razors as you well know, they've been a staple of men's bathrooms for a reason. However, people may prefer electric shavers as they can be more cost effective; instead of having to shell out for a new razor every few months, a high-performing electric shaver lasts for several years.
An electric shaver allows for more versatility with your shave, helping you to create either a crisp, close finish or smooth, finely sculpted stubble. If you're not sure about the stubble, you can always adjust the setting and opt for a closer shave.
If you're willing to splash out a bit, wet and dry shavers are perfect for the modern day man leading a fast-paced lifestyle.
Shaving lotions and creams
How do I use a shaving cream?
Shaving creams are super easy to use. Even if you're a beginner to shaving, you'll get the hang of shaving cream in just a few moments. Firstly, give your shaving bottle a rigorous shake before use, otherwise it will come out in a liquid consistency that's impossible to use.
Secondly, squeeze a small amount onto the palm of your hands, then massage into your facial hair. The thicker the facial hair, the more shaving cream you want to use. Shave with the grain, using the remaining shaving cream as a guide to the hairs you still have left to shave.
If you still have a few hairs that require a final trim, spray a bit more shaving cream and finish off the remaining hairs
What does shaving cream do?
There are many benefits to using shaving cream. It makes shaving safer for your skin, much easier and helps keep your razor in prime condition.
The ingredients of shaving cream helps your facial hair maintain its natural oils, as well as providing a smooth texture so they're easier to shave. Potent shaving creams also nourish and moisturise your skin, and protect it from any dirt and debris that inevitably appear when shaving.
On a more practical level, shaving cream helps you guide the razor and help you get any hairs you may have missed.
Do I need shaving cream and lotion?
Though shaving cream and lotions are slightly different, you often only need one. Shaving creams are ideal for when you're just starting off in shaving, offering a helping hand when you're maneouvring the razor.
Shaving lotions have a multi-faceted versatility, also acting as a moisturiser, which makes them a welcome addition to any grooming kit. If you're new to shaving and wants to get the benefits of a shaving lotion, it may be worthwhile adding both to your shaving set until you settle on the one for you.
What are the differences between shaving cream and lotion?
Shaving creams and lotions are fairly similar, but there are a few subtle differences. The obvious difference is the texture: shaving cream is thick, foamy and light, whereas lotions can be thinner and spreads easier. Shaving lotions also often leave a cooling sensation on your skin, which can provide a refreshing boost.
As well as the textures, their purposes vary very slightly: shaving creams remove dirt and excess oil from your facial hair whilst maintaining its natural essential oils, whereas lotions also gently moisturise your skin. Shaving creams are easier to keep track of any missed bits whilst you're shaving, which makes it a more suitable option for beginners to shaving.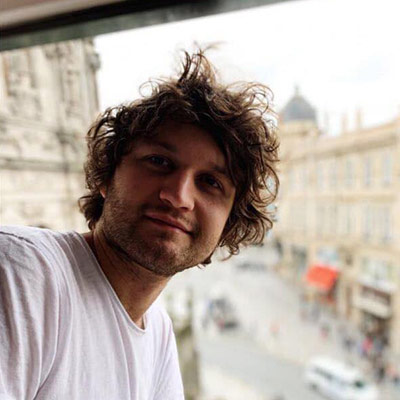 After six years of experience in content writing, Luke followed his passion for male grooming, particularly fragrances, hair styling and natural skin care.