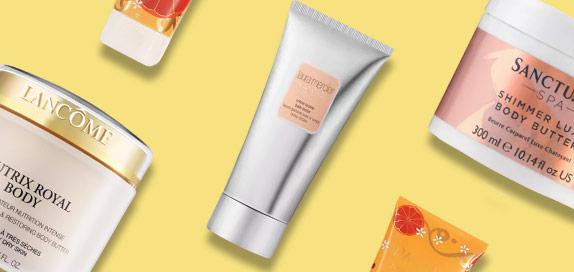 39 products found
Body Butter
Body butters deeply moisture the skin helping you boast a youthful look and even tackle skin concerns, such as acne, cellulite and scaring. With this replenishing range, you can find the perfect formula for your specific skin type.
In no time at all you can transform your skin's health and appearance, leaving it supple, scented and packed full of nourishment.
Whether you have extra sensitive skin or suffer from dryness, there's something to suit all your needs. Simply use our handy filters to sort your search and find a body butter which is perfect for you. For example, if you need to find vegan friendly formulas or non-comedogenic solutions, we have the answer. You can even use our filters to search for specific ingredient preferences and find formulas infused with nourishing blends of cocoa butter, shea butter, argan oil and more.
Not to mention you can search by price to find a wide array of affordable options. From high-end luxurious butters to indulgent inexpensive options, there's something for every price point. So, go on, treat yourself today and create the perfect at home pamper session.