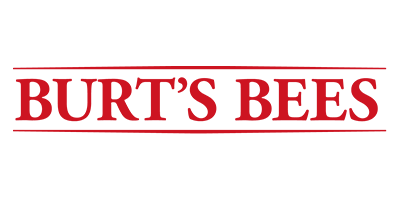 Burt's Bees
The Burt's Bees story is a love story like no other. It all began about 30 years ago in Maine, when Burt the beekeeper and artist Roxanne hit it off. They lived a simple life and while Burt would sell honey from the back of his truck, Roxanne would sculpt candles using his leftover wax. Sooner rather than later, those original candles turned into the iconic Beeswax Lip Balm, before becoming a collection of over 180 beauty products.
Before they knew it, Burt's Bees had been born and inspired by one single principle only, that nature has all the best answers.
Working to help you put your best foot, lips, skin, hair and sense of well-being forward, they quickly became one of the world's leading natural and personal care brands. And trust us, they really are the queen bees when it comes to all things natural.Living by the motto that you're at your most beautiful when what you put on your body is from nature, Burt's Bees ensure that they provide products that are 99 to 100% natural and SLS, paraben and petrochemical free.
There's no room for skimping, as after all, what goes on to your body, goes in to your body.
You've viewed 32 of 117 products