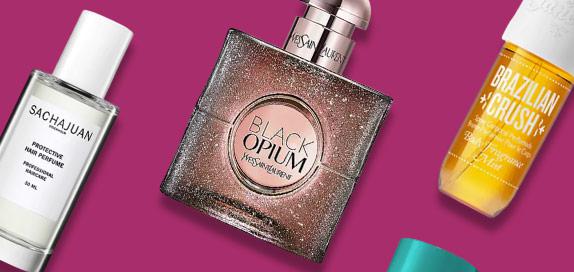 Hair and Body Mist
Take one step further than your favourite perfume and submerge yourself in a scent with our beautiful selection of hair and body mists from well-known brands like Sol de Janeiro, Yves Saint Laurent, Sanctuary Spa and Rituals. We have a versatile selection tailored to every mood, occasion and season: choose an uplifting, summery mist for a festival in July or a musky, refined scent for the festive season. Read More
146 products found
Hair & Body Mist
We all love our favourite perfume, but if you want to truly submerge yourself in a scent, this beautiful selection of hair and body mists is just the thing. Containing innovative formulas from a range of luxury and bestselling brands, this captivating collection of specially picked mists is what you need to smell exquisite from top to toe.
Browse our varied selection for a fragrance that perfectly complements your existing perfume. The stylish fashionistas know that a stunning outfit or gorgeous hairdo isn't complete without an alluring fragrance, so find your signature scent with a refreshing body mist.
Regardless of whether you want something sweet, sensual, fruity or musky – we've got it all. Boost your allure with a spritz of your chosen mist and feel more confident, energetic and joyous with every spray.
And while you're here, why not treat a special someone with our range of men's aftershave, cologne and eau de toilette?