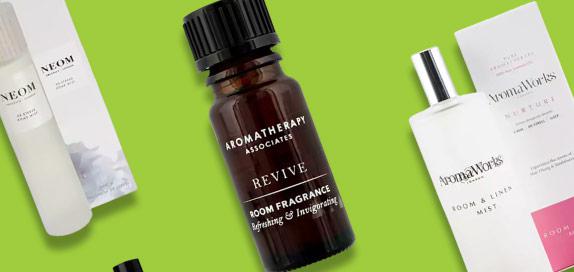 Room Spray
Infuse your home with your signature scent with our selection of room sprays for every preference and mood. The likes of Acqua di Parma, This Works, Miller Harris and Crabtree & Evelyn will fill your home with an aroma others can only envy. Make your home the go-to place for socialising, relaxing and happiness - after all, there's nothing more satisfying than walking into a room that smells divine. Read More
30 products found
Room Fragrance
Whether you prefer to spritz yourself with sandalwood or roses, you can now bring your favourite aroma to your safe haven and give it the final touch. Or, why not customise according to the seasons – relish in warm, comforting scents throughout winter before switching to Fresh linen fragrances during spring. Keep your home feeling festive throughout the year, creating a refreshing and serene environment to relax in.
Our gorgeous collection offers a spray for every occasion: spruce up a dinner party with an invigorating scent or delve into a good book amidst a tranquil aroma. It's incredible how the striking scent from a room spray can transform your mood - after a few weeks you wonder how you ever managed without one.
Why not also add to your personal scent wardrobe by checking out our men's and women's fragrance pages? Here, you can discover a selection of colognes and eau de parfums that match your every mood.
Whatever the case, we have a selection that will suit every sense.