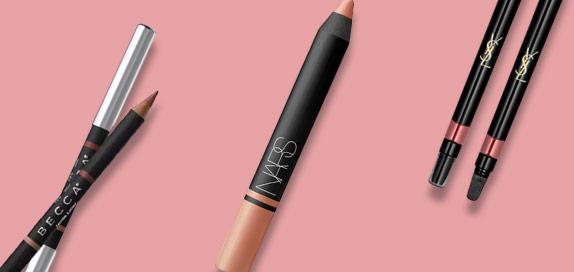 74 products found
Lip Liner, Lip Pencils & Crayons
The right lip liner will define and accentuate your lips to make them look not only shapely and fuller but 100% more lustrous.
From seductive reds to natural nudes, there's a lip colour to suit every style, every occasion and every mood. Discover your favourites and perfect your pout with a simple swipe. Using our handy Cosmetify filters, you can also find the best lip liners and lip care, such as tinted lip balms and lip treatments, to suit your specific needs. Need a vegan-friendly formula? Want to search by format or makeup concern? We have you covered. Find matte, satin and natural finishes in one click. You can even search by price to find lip liners that suit your budget – perfect for saving the pennies.
You don't need anything but a good liner to give you a sultry pout that will last all day long. If you love the glamorous look of lipstick, you need to try your favourite lippy with one of these beautifying liners and see what a difference it can make.
Looking to expand your collection? Why not check out our lip brushes and lip scrubs too?