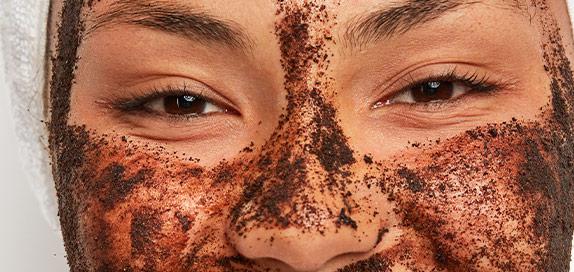 Face Exfoliators
Get radiant results with these face exfoliators from leading brands such as Ole Henriksen, Goop, Nuxe, Kate Somerville and The Ordinary. Discover our inclusive range of affordable and luxury products featuring exfoliating face masks, chemical exfoliators and face scrubs. Read More
249 products found
Exfoliators
Adding an exfoliator into your skincare routine after cleanser helps rejuvenate and revitalise your complexion. So, wave goodbye to dry, dull, uneven skin and say hello to brighter, radiant and healthy-looking results. Not only do exfoliators wash away makeup, but they also help refine pores and eliminate impurities to get your skin glowing. With gentle formulations, these purifying formulas feed your face with vitamins and minerals, while gently cleansing and keeping cell regeneration on track. Pair them with one of our facial brushes, and you'll love the soft, smooth and radiant results.
With plenty to choose from, treat yourself today and find the perfect fit for your skin. Take advantage of our smart filters to refine your search, whether by skin type, skin concern or ingredient preference. In our collection we have a range of options for all types of routines and all types of skin, including cruelty-free and vegan friendly solutions. Whether you're searching for an anti-ageing face scrub or a hardworking chemical peel, there's something for everyone, here at Cosmetify.
Browse our vast collection of exfoliators today and take your skincare routine to the next level.
Chemical Exfoliants
Scrubbing your way to perfect skin is so last year. Instead, it's time to make room for a more innovative method: chemical exfoliators. Swap over your usual exfoliator for one of our many professional formulations to awaken healthy-looking skin. Let brands like Aveda and AHAVA do all the work for you with some of the best chemical exfoliators in the business.
Exfoliating Face Mask
Buff away the day with a truly pampering treat and swap over your usual everyday exfoliator for something a little more indulgent. Shop the full range of exfoliating masks from Dior, Sampar and many more to elevate your 'me time'.
Face Scrubs
Brighter skin is just around the corner thanks to our ever-expanding range of facial scrubs. Arriving in all shapes, formulas and sizes, you too can find the perfect exfoliator for any and every skin type.