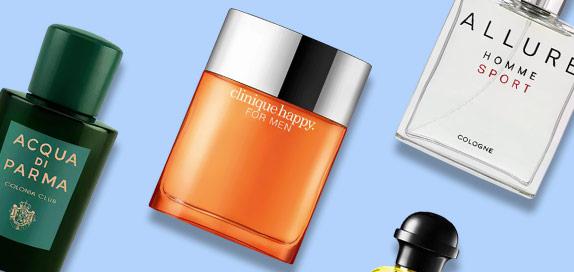 Colognes
Take your grooming to the next level, and choose from a varied and extensive selection that includes Acqua di Parma, Taylor of Old Bond Street, DIOR Homme and Clinique. A sharp outfit or stylish hairstyle isn't complete with an intoxicating aroma - discover your signature scent here to perfectly complement your wardrobe. Read More
51 products found
Men's Cologne
The light and subtle aroma of our colognes make them perfect for work, business or any event requiring a gentle, understated fragrance. What makes cologne distinctive is how it combines a subtle fragrance with a confidently masculine edge. These generous compositions elicit pleasure for all the senses, thanks to perfect blends that take influence from such sources as Italian gardens, Mediterranean waters, and Calabrian fields.
Colognes have a much lower scent percentage than an eau de toilette or eau de parfum, which means they're perfect for those of you investing in your first male fragrance. In the world of male fragrances, less is more; the subtle and refined aroma of a cologne captures the imagination and leaves those around you longing for more. Captivating but not overwhelming, lace your skin with the most inviting flavours of a deluxe cologne. Don't forget to also check out our reeddiffusers, room sprays and scented candles to add a spritz of sophistication to your abode!
Every cologne is classic, suave and alluring - which one will you bring home?