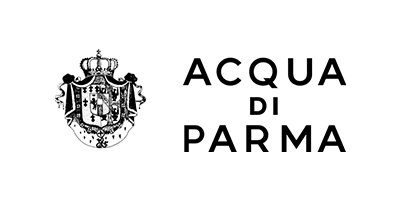 Acqua di Parma
The history of Acqua di Parma goes back over a hundred years to a small laboratory somewhere in the Parmese old town. Crafted as a light, Mediterranean response to the heavier German colognes then in vogue, the scent that originated here was noticeable for its refreshing, pure feel.
Given the name Colonia, it was the first truly Italian cologne and has remained the brand's trademark product through to today. In all that time, the composition has not changed. This is, after all, the fragrance that had the stars of 1950s Hollywood flocking over the Atlantic for a bottle. We can say, without fear of exaggeration, that Colonia was the signature scent of the era.
On the back of this brilliant success, Acqua di Parma have developed a whole collection of new formulas, which call upon the same depth of tradition and combine it with thoroughly modern innovations and sensibilities.
Acqua di Parma Features