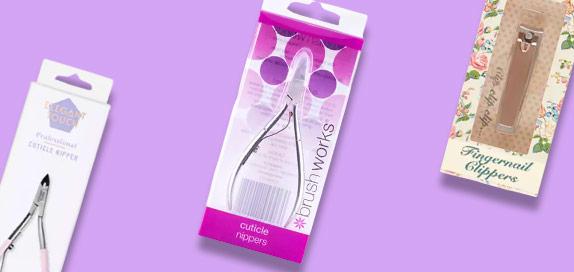 Nail Clippers
Perfect your nails with our professional range of nail clippers from leading brands like Tweezerman, Mavala and The Vintage Cosmetic Company. They may not be the most exciting purchase, but a stellar pair of nail clippers is the beauty accessory that you never knew you needed. Compact and sleek, they seamlessly slide into your toiletry bag so can stay looking flawless throughout the day. Read More
6 products found
Nail Clippers
Having neat, presentable nails is a must-have for any and every occasion – and we have you covered. Banish the burden of hangnails and premature breakage by keeping on top of your nail care routine. After all, what's a great french manicure if you haven't got the perfectly shaped nails to match?
A gorgeous outfit or killer makeup isn't complete without a set of on-point nails. They're the ultimate accessory on a night out, a romantic evening or dinner with friends. Explore our luxe options here on Cosmetify to find the perfect pair of clippers to make designing your nails easier and simpler than ever.
Instead of biting your nails, transfer your energy and focus on perfecting your look and enjoying stunning nails. As well as clippers, our variety of nail treatments can help you keep your fingertips strong, healthy and presentable.