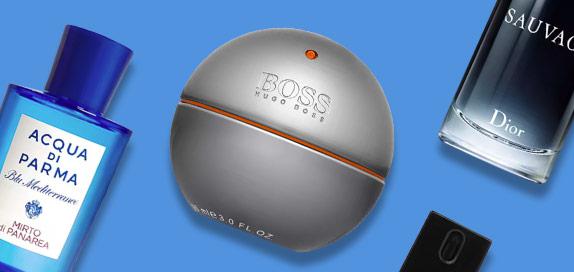 Men's Eau de Toilette
It's never been more simple to find the right scent for you than with these men's eau de toilettes, which offer a more concentrated fragrance than aftershave, full of richness and character. Take a look at our ultimate guide to men's eau de toilette for more info.
870 products found
Eau de Toilette for Men
Eau de toilettes have a scent percentage of around 4-8%, which means they last on the skin for around 2-3 hours, maybe less on a sunny afternoon. The lower percentage is reflected in the price - they're often cheaper than an eau de parfum or pure perfume.
Eau de toilettes are perfect before you head out on a romantic evening, enter a business meeting or if you just need a quick sprucing up. The vast variety offers something for everyone; you can find an affordable aroma for just £20 or you can treat yourself to a high end fragrance from Tom Ford or Ted Baker. Many brands hold the aroma in a stylish bottle, recognizing that the aesthetic on the bedside table is just as important as the aroma itself.
Our extensive selection provides a myriad of flavours: indulge in a woody, spicy eau de toilette to exude an air of sophistication or a fruity, vibrant fragrance to embody energy and exuberance. Whatever your budget or preference, you can find your signature scent here on Cosmetify.
Men's Eau de Toilette Features