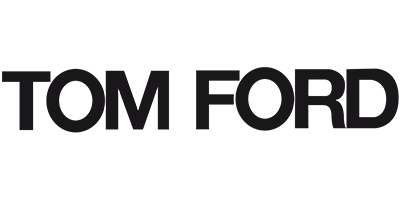 Tom Ford
Few figures can inhabit the phrase 'renaissance man' more than Tom Ford. It's not enough to note that he balances the apparently disparate professions of fashion designer and film director – he also pursues a thousand different directions in both professions, reimagining conventions to produce work that is wholly his own.
There cannot, for instance, be many designers who have personally overseen the creation of both exquisitely cut suits and sensual, floral fragrances for women. His pathway to fame reflects this varied way of thinking, as he tried his hands at art history, architecture and acting before charming his way into the world of fashion.
If his desire to become a designer came relatively late, then he lost no time in asserting his unique genius. As the creative director of first Gucci and then St Laurent, he became known for designs that were simultaneously daring, evocative and sublime. The creation of his own eponymous brand ultimately allowed him to pursue his creative vision without compromise, crafting clothing, accessories and fragrances that are more than the equal of older, more storied fashion houses.
Shop the Tom Ford Range
Classic and opulent scents for the more refined individual.
An array of timeless and encapsulating scents for every occasion.
You've viewed 32 of 88 products