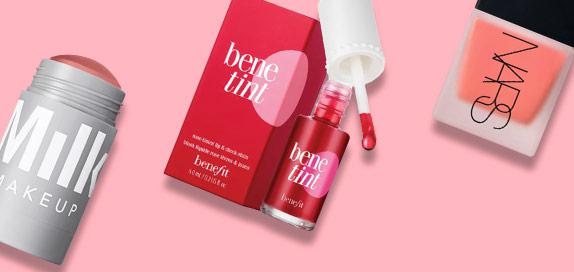 112 products found
Blush Makeup
Get a youthful, healthy glow with the help of a breathtaking blusher: a makeup staple that can lift and illuminate all skin tones and complexions. Blusher brushes are the ideal tool for adding a flush of healthy-looking colour to complexions that need a little pick-me-up. Browse amongst powder, cream and liquid formulas for a totally customisable result that reignites your visage.
Whether you're into that Barbie-pink chic hue or want something a little more sophisticated, we have just the answer. Shop between understated nude blushers or go all out with a vibrant pop of orange for a high-fashion finish. Ideal for all skin tones and textures, our diverse range caters to your personal style, adding a sweep of colour where it's needed most. You can even match your blush to your lip colour with our range of lipsticks, lip tints and lip glosses.
Coming in a range of stunning shades, from pink to coral to bronze, these blushers will give you a pick-me-up that lasts all day. Discover a diverse selection of blushers right at the end of your fingertips.