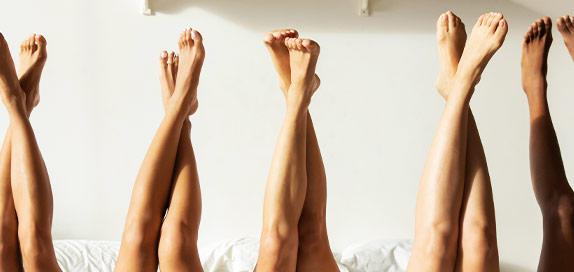 Fake Tan
Gone are the days of frying your skin on sun beds for the perfect tan. Instead, you can work on that perfect, glowy bronzed hue from the comfort of your home, thanks to our range of easy-to-use fake tanners. We have recruited the likes of Skinny Tan, St Tropez, Bali Body and Isle of Paradise so that you can rock a flawless fake tan. Read More
347 products found
Fake Tan
Obtain a gorgeous glow that screams 'weekend in the Bahamas' with complete ease – and without any harmful UV rays.
If you're new to the game, we have some of the best products to meet your needs. Indulge in an instant tan or build up with a gradual tinted moisturiser until you've reached your desired colour – rocking a hot tan has never been safer. Not quite ready for the commitment? Fear not, as we have a bunch of wash-off tans too – perfect for those last minute occasions.
As for the pros – check out our body tanning collection. You'll find everything from tanning mousse to lotion, oil and water, so you can easily pick up your favourite formula. Why not inject a sun-kissed colour into your complexion too, with one of our professional face tanners? Remember though, tanned or not, you still need to apply sun protection for the body and spf for the face when you're outdoors.
Whether you desire a light bronzing or a deep golden tan, you'll find everything you need to maintain a healthy glow, all-year-round.
Fake Tan for the Body
This exceptional range of fake tan products provides you with everything required for skin that's imbued with healthy, vital colour. From Fake Bake to Evolve Beauty, a variety of different brands have poured time and expertise into getting you that picture-perfect tan.
Body Bronzer
Say goodbye to dull, pallid skin, and a resounding hello to gorgeous bronze tones. This range of body bronzers contains just what you need to elevate a fake tan routine. Don't settle for anything less than full-bodied, glorious colour.
Fake Tan Remover
Whatever your reason for wanting to get rid of your fake tan, it's vitally important to have a dedicated formula that'll allow you to bypass time-consuming, potentially harmful removals. Check out formulas from the likes of Vani-T, and explore your favourite colours safe in the knowledge they could be easily lifted away at a time of your choosing.
Instant Tan
As much as you might love a particular shade of fake tan, you don't always want to commit day in, day out. These wash off tans are just the thing for that next big event or night out, guaranteeing a radiant glow that's easily washed away when the time's right.
Tanning Drops
Tanning drops are the latest innovation in the world of self-tan, expertly designed to make building a beautiful, bronzed glow all the easier. Boasting a serum-like texture, they're formulated to be mixed with your favourite face or body moisturiser for a fool-proof faux tan.
Tanning Mitts
When it comes to applying your preferred fake tan, you're going to need the right tools for the job. That's why we've pulled together these fantastic tanning mitts, offering a range of different prices, benefits and approaches.
Fake Tan for the Face
Bring a little colour and energy to your complexion with one of our superb fake tan products. With the right care and attention, and a little of the correct formula, your face can appear more radiant and healthy than ever before.