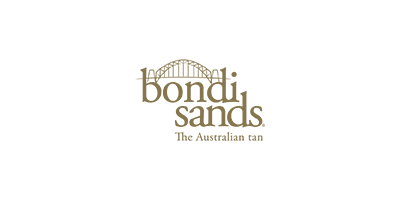 Bondi Sands
Australia's number one tanning brand, Bondi Sands, captures the sun, sand and sea and brings it to you every day with their range of tan-tastic products. Inspired by the Aussie's most popular beach, and a desire to make the ultimate tan accessible to everyone, you too can now achieve a crisp, golden look.
With each mousse, foam or oil, experience the beach lifestyle to the fullest– the cosy shade under the umbrella, the soft sand that your feet tread on, and the sun that warms your heart as well your body.
Bondi Sand's salon quality formulas work to give you the best results. Favourites like the Summer Bronze Instant Tan Dark will give you a Baywatch-like finish while the Liquid Gold tan will make any surfer envious.
The formula in these star products naturally hydrates and nourishes your skin, meaning you stay tanned for longer, whilst the refreshing coconut scents in some products enhance your experience.
Remember, summer outings are not complete unless you are covered with one of these beauties.