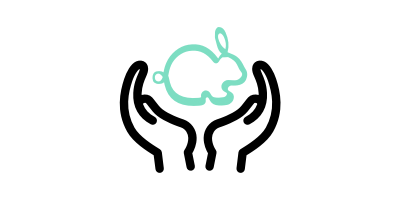 Cruelty Free Cosmetics
While there may be subtle differences between products that are cruelty free and products that are vegan, the two often go hand in hand. The primary difference is that vegan products don't contain any animal by-products, whereas cruelty free just means the final product hasn't been tested on animals.
What is Cruelty Free beauty?
Cruelty Free Beauty Brands
What does cruelty free mean?
Cruelty free means that the final product wasn't tested on animals. There is occasionally controversy about the legitimacy of cruelty free products: some companies test on animals prior to creating their final recipe or get a third party to test for them, while still claiming to be cruelty free.
However, there are companies that are cruelty free certified, so you can have confidence in their integrity and honesty. Keep your eye out for the leaping bunny logo to be sure you're getting the right products.
Who should use cruelty free beauty products?
The audience for cruelty free and vegan products are usually the same, but anyone who doesn't like the idea of animal cruelty or testing should opt for cruelty free cosmetics.
If you already adhere to a vegan diet but don't pay too much attention to the contents of your beauty products, using cruelty free products may be the next step.
Are there negative side effects of cruelty free beauty products?
While there may be arguments against incorporating a vegan diet into your lifestyle, there are no negative side effects of using cruelty free beauty products. Companies that are famous exponents of cruelty free products work hard to make sure their products don't lose their efficacy.
What are some unknown positives of going cruelty free?
Quite simply, your brush and makeup tools will be cleaner. Animal by-products, such as horse hair, are more liable to contain unwanted bacteria that lingers on your tools for longer.
Cruelty free products are also a staple of smaller businesses, so you're helping to create a fairer trading industry.
Are cruelty free beauty products more expensive?
It's something of an urban myth that cruelty free products are more expensive. This might have been true initially, when the concept was still new, but today cruelty free products are fairly priced due to high demands. You won't have to worry about paying a little extra for a cleaner conscience.