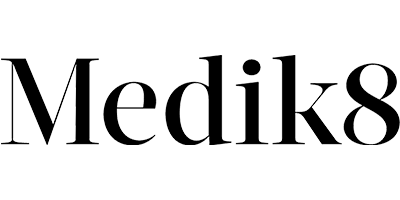 Medik8
Medik8 truly believes that everyone is entitled to beautiful skin, for life. Their products are created so that anyone can fit them into their everyday lives to unlock lasting results, no matter how hectic your life may be.
Founder Elliot Isaacs started out by studying physiology at the University of Leeds alongside pharmacology and biochemistry. It was during his development of an anti-redness product he was creating for his sister that Elliot was inspired to create a cosmeceutical brand that catered to all skin types.
Medik8 provide scientifically based products that work on a range of skin types and problems – they're even suitable for the most sensitive of skin. Better still, the brand has earnt itself a 'Green Cosmeceutical' status by using certain technologies that are kinder to the planet. Skincare that doesn't impact the world negatively? We're sold.
With less hostile formulas, skin is tackled head on but without the aggressors that often come hand in hand with powerful skincare products. Medik8 have ensured that the use of parabens, SLES, SLS & other harsh detergents are not included in their formulas.