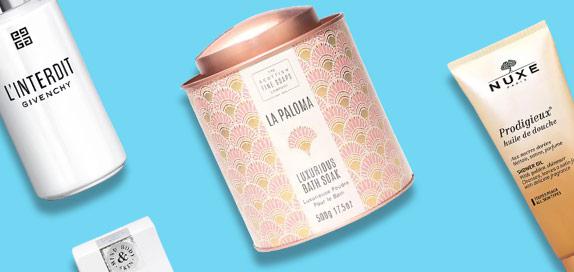 Bath Oils
Finding the right bath soak and oil is made easy when popular brands like ELEMIS, Weleda and Aromatherapy Associates headline our collection. When it comes to unwinding, nothing comes close to the indulgence of a tub infused with bath soaks and bath oils. Made using delicious ingredients and spellbinding scents, they are prepped and packaged to bring a sensational, spa-like experience to your home. Read More
166 products found
Bath Soaks
Our wide range of bath soaks and oils cater to your every need and concern. Want to relieve muscle aches and pains? Many of our soaks and oils have been specially developed to soothe and restore fatigued bodies. Need help de-stressing so you can enjoy a night of uninterrupted sleep? Fear not, as we have remedies that calm and de-stress your senses.
Or, perhaps you simply want to kick back and relax amongst bubbles that are infused with good-for-you ingredients and sumptuous scents. Whatever you desire, these bath soaks and bath oils will have you looking forward to your daily dose of 'me-time' more than ever. Not to mention, they make great body care gifts for those that appreciate a good hot soak. For more special treats, why not also take a look at our sumptuous body lotions, body creams and body oils?
When you treat yourself to these must-have products, you'll wonder how you ever lived without them.