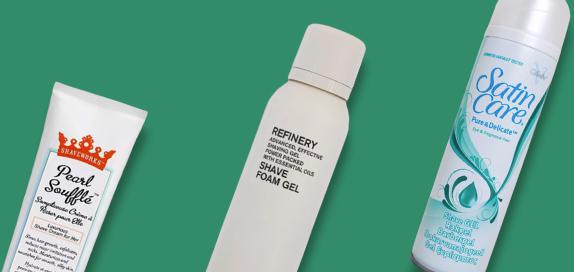 1 product found
Shaving Cream for Women
Shaving is a personal choice and however you want to maintain your body hair there are plenty of options for you to choose from. If you opt for shaving with a razor, then shaving cream or gel is a must-have addition to your routine. Achieve your closest shave yet with nourishing shaving gels that add tons of moisture to your skin. Not only do they help you achieve a smooth, silky finish, but they help prevent any irritations.
Here at Cosmetify, you can find everything you need to have the most efficient and comforting shave. Simply use our innovative filters to refine your search and find the perfect solution for all your hair removal needs. With lotions, moisturisers and shaving creams, you can create the perfect pre and post shaving routine. Browse our range of purpose-built women's shaving gels and find the perfect match for your skin type. With the right gel, you can soothe sensitive skin, prevent cuts and minimise ingrown hairs.
Sounds pretty good, right? Browse our collection of top-quality products to improve and redefine your shaving routine today. For a super close shave and baby-soft finish, be sure to prep and exfoliate skin with a good body scrub.
Shaving Cream and Gel for Women Features