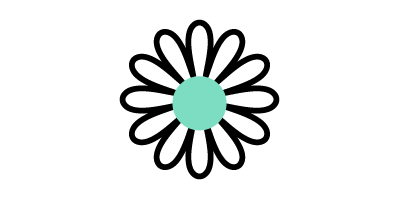 Chamomile for Skin
So, you've heard of chamomile tea but what about chamomile in cosmetics? The power of the chamomile plant is well-known and has been used in beauty, wellbeing and skin care for centuries, alongside other potent natural and herbal ingredients like eucalyptus, lavender and rose. Now, thanks to its resurgence we can discover even more chamomile infused products to help nourish and soothe the skin, body and hair.
See our chamomile guide to answer your questions like what is chamomile and who should use chamomile.
500 products found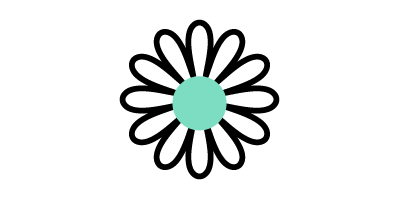 Frequently Asked Questions about Chamomile products
What is chamomile?
Chamomile (or camomile) is the name for a range of plants in the daisy family, typically used in traditional forms of medicine. It contains a high number of antioxidants, which have major health benefits like aiding digestion and sleep, as well as soothing menstrual cramps. That's why chamomile is in herbal teas, especially as it's a great alternative for caffeinated hot drinks.
But that's not all, it's also become a very popular ingredient within many modern cosmetic products, such moisturisers, face masks and cleansers. Lots of beauty and skin care brands have realised the power of chamomile and its anti-inflammatory properties, which can help soothe irritated complexions.
Who should use chamomile?
Anyone can use chamomile-based products, whether in herbal remedies, hair care or body care products. Chamomile skincare is great for dry or acne-prone skin types, as it contains anti-inflammatory properties, which helps minimise redness and blemishes. It's also a great option for people who struggle with irritations and skin conditions like eczema, rosacea and psoriasis.
However, we recommend checking with your doctor before you start taking any supplements to make sure they don't react with any other medications you may be on. And for chamomile enriched skin care, we always recommend patch testing new products, especially if you have sensitive skin.
What is chamomile essential oil good for?
Dried chamomile can made into an essential oil, which can have a number of benefits. One major advantage of chamomile essential oil is that it helps treat acne and acne scars. The healing and anti-inflammatory properties are perfect for soothing redness, while also hydrating your complexion.
Chamomile essential oil also helps promote healthier hair. It's in hair care products, such as shampoos and conditioners to help calm irritated scalps, as well as soften the hair and add some much-needed shine.
Are there any negative side effects to using chamomile?
Although small amounts of chamomile are unlikely to cause any negative effects, there's always chance you may have an allergic reaction to the plant, like any other herbal ingredient. If this happens you may experience drowsiness, skin irritations or vomiting if digested in large quantities. That's why we recommend patch testing products before application and consulting a doctor before taking any new herbal supplements.
If you struggle with allergies, why not use specific dermatologically tested and hypoallergenic products?
Does chamomile help skin?
Yes, chamomile does help your skin and is often used in body treatments and bath and shower products.
Chamomile contains terpenoids and flavonoids which helps fight free radicals and contains anti-inflammatory properties. This helps protect your skin from stressors and soothes any irritations. That's why it's great way to calm skin conditions like eczema.
Better yet, chamomile can help comfort the skin when sunburnt, so it's used in a number of sun care products.
Is chamomile good for the face?
As we've already mentioned, chamomile is a great ingredient in skin care and is good for the face. If you struggle with rosacea, it can help soothe the redness and inflammation in the form of a facial toner. Chamomile toners are also a great way to treat breakouts and blemishes, as it contains antibacterial properties.
As for other skin concerns, chamomile oils and serums can also help depuff the eye area as well as help with uneven skin tone. And thanks to the antioxidants found in chamomile, it's often used in anti-ageing formulations to help protect and nourish the skin for a youthful appearance.
Does chamomile oil clog pores?
Chamomile oil is a lightweight oil that doesn't feel heavy on the skin, which means it is unlikely to clog your pores. In terms of dealing with blemishes, chamomile contains anti-inflammatory and antiseptic properties, which means it's suitable to use on acne or on general spots.
If you struggle with congested skin, we recommend using non-comedogenic products and ingredients to help clear blocked or enlarged pores.