How to Glow with Bali Body
How to Make Your Skin Glow Like It's Golden Hour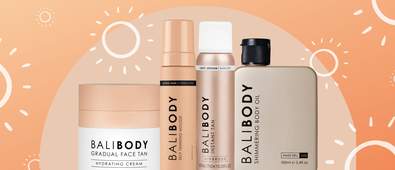 This post has been created in partnership with Bali Body.

If you have an Instagram account on your phone and skin on your face, then there's no doubt that you've waited until 'golden hour' to snap the perfect selfie.
Golden hour is the first hour after sunrise, or the hour before sunset, where the lighting just hits different. As the sun lays low on the horizon, it creates a warm, soft filter that naturally illuminates your face, blurs blemishes and makes skin look sun-drenched.
But what if we told you that you could achieve that 'golden hour' glow, all day long, all year round? Yep, with help from our friends at Bali Body, you can flaunt a flawless, filter-like complexion wherever, whenever, whatever the weather.
To help you get started, we've rounded up our favourite products from Bali Body's extensive range and created a step-by-step guide on how to make your skin glow like it's golden hour.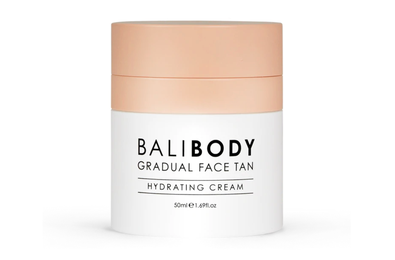 The first step, and the secret to glowing skin, is moisturiser. Keeping your skin hydrated from A.M to P.M is essential if you want a clear, calm and radiant complexion. This Gradual Face Tan from Bali Body is a daily face moisturiser that not only nourishes skin, but steadily builds a subtle, natural-looking tan.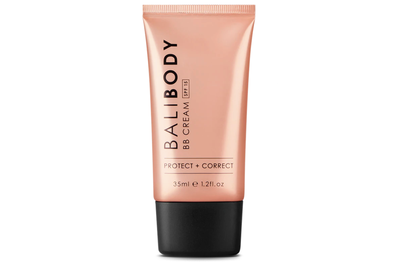 Next, check out the Bali Body BB Cream. This multi-tasking beauty cream delivers even more hydration in order to protect, correct and perfect your complexion. Lightweight with a natural, dewy coverage, it's perfect for laying down a faux glow.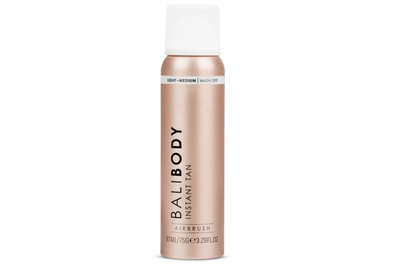 No more waiting around for golden hour, as the Bali Body Instant Tan provides bronzed, smooth and flawless skin in seconds. Designed to even skin tone, blur blemishes and cover imperfections, this lightweight, aerated spray leaves skin looking tanned and airbrushed. It's also fast-drying and boasts minimal transfer, making it ideal if you're rushed for time or in need of a quick fix.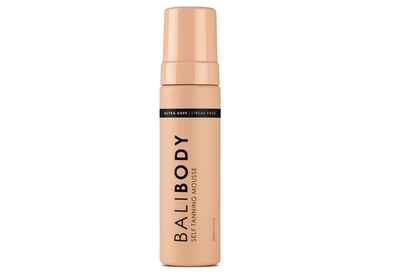 If you happen to have a little more time on your hands, then be sure to check out the Ultra Dark Self-Tanning Mousse. Serving up the deepest, darkest colour yet, whilst still looking oh-so natural, it's your fast-pass to a long-lasting bronzed bod. Not to mention, an added cocktail of chamomile extract, coffee seed extract and pomegranate extract work to rejuvenate and awaken the skin for glossy, glowy results. Anyone would think you've been sunning in the tropics for weeks.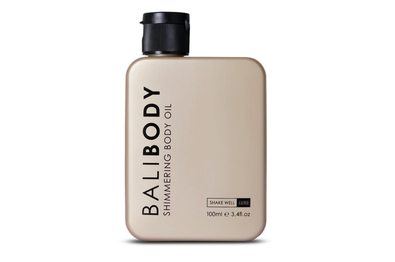 Adding extra shimmer and shine to the high points of your body is made easy with this Shimmering Body Oil. Packed with hints of bronze and gold pigment, it can be used to resemble 'golden hour' light on areas such as the shoulders, shins, neck and collarbone.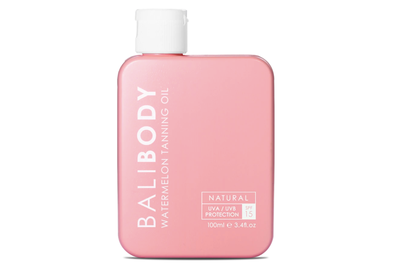 While we may be cheating our way to a golden glow, it's still important to protect your skin from the sun's harmful UV rays. Not only is Bali Body's best-selling Watermelon Tanning Oil SPF15 bursting with sun protection, but it's also enriched with watermelon seed extract to enhance melanin and help you achieve a real, deep natural tan. The fruity fresh fragrance is a nice touch too, making it the ultimate summer essential.
This line-up of Bali Body products makes 'golden hour' skin a permanent thing. There'll be no more hanging around until 5pm for that magical light, as you'll be glowing from head-to-toe, from morning 'til night.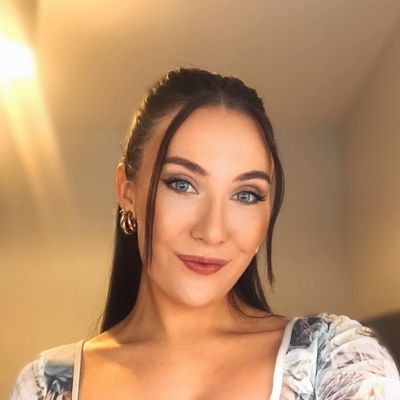 As the Senior Content Editor for Cosmetify, Carly is the go-to for all the latest (and greatest) beauty tips, tricks and trends. With over six years of experience in the industry, she knows all the ins-and-outs when it comes to health, beauty and wellbeing.