12 Best Budget Face Serums
12 Budget Face Serums That Are Just as Good as the Expensive Stuff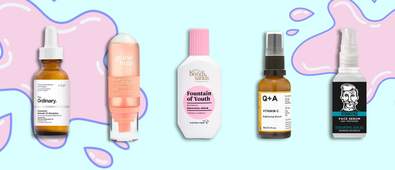 Serums are a wonderful product to have in your skincare arsenal. Their lightweight yet concentrated formulas go deep into the skin, plus provide plenty of benefits without having to layer on a tonne of product. A little goes a long way with serums, meaning that if you're that way inclined, you could definitely splurge a little more on serums than say a body moisturiser.
However, those of us on tighter budgets still deserve to feel and look great, and thanks to all the affordable and science-backed brands out there, it's totally doable! There are so many serums on the market that will help you achieve your skincare goals—whether that's clearing blemishes, reducing the appearance of wrinkles, hydrating dry skin—without breaking the bank.
Some notable brands we always trust to give us effective products at a budget price are The Ordinary, Q+A, The INKEY List and even Bondi Sands, who have branched out from sun protection and tanning into the wonderful world of skincare.
If you're new to the world of serums and aren't sure about how to use them, check out our Ultimate Guide to Face Oils and Serums. But if you're ready to jump right in and start saving some serious dough, here are our top picks for affordable serums that work just as well as the pricey ones.
(P.S. We've divided up this list into various skin concerns for ease of reading, but a lot of serums fit into multiple categories and will address multiple concerns - for the price of one product. Heck yes!)
Best budget serums for dull skin and dark spots
Best budget serums for dry skin
Best budget serums for anti-ageing
Best budget serums for blemishes
Now that you're all stocked up on affordable serums, follow them up with these Top Cheap Moisturisers. We also recommend you check out these Hybrid Makeup/Skincare products to cut down your beauty budget even more.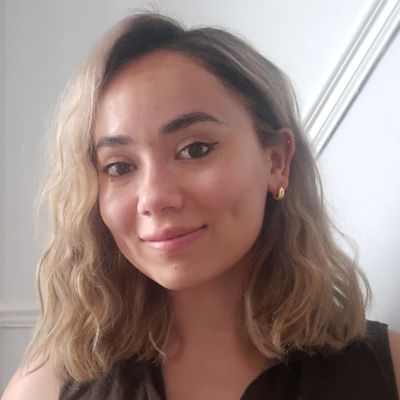 Gabriella is a junior content writer with a background in creative writing, content marketing and journalism. She's passionate about all things makeup and skincare, but especially vegan and cruelty-free beauty that is effective and inexpensive.