Arbutin
Known as a 'hero' product for resolving uneven skin tones, arbutin (also known as alpha arbutin on ingredient lists) is the underdog of the skin care world. But, due to recent exposure, it's slowly climbing up the ranks to become people's favourite go-to skin brightener.
While vitamin C holds the number one spot as a brightening ingredient, arbutin is fast becoming a household name for brightening duller skin types and banishing fine lines. We answer all of your burning questions about this skin-enhancing must-have.
See our arbutin guide to answer your questions like what is arbutin and who should use arbutin.
18 products found

Frequently Asked Questions about Arbutin products
What is arbutin?
Also known as alpha arbutin, this skin care ingredient is a molecule that is extracted from the bearberry plant – as well as blueberries and cranberries. Commonly used for preventing the formation of melanin, arbutin is derived from natural ingredients and acts as a skin-brightening ingredient that blocks tyrosinase (an enzyme that modifies and increases the production of melanin and other pigmentation). In simpler terms, arbutin keeps dark spots at bay for a more even-looking skin texture and tone.
Who should use arbutin?
Generally speaking, arbutin is safe for all skin types. Thanks to its gentle nature, arbutin can even be used on sensitive skin and is often a good alternative to other skin brighteners such as retinol and glycolic acid. But, as with most ingredients, it's worth doing a patch test before committing to a full face – allergic reactions are not on our wish list this year, thank you very much.
What are the beauty benefits of alpha arbutin?
First and foremost, arbutin is loved for its ability to even out skin tone and pigmentation, lightening the appearance of dark spots. But the benefits don't stop there: this potent yet caring ingredient also reduces the severity of scarring and is gentle on the skin. Unlike hydroquinone, a more famous skin-lightening ingredient, arbutin is safer to use and can be used twice a day. Arbutin can be used on age spots, acne scars and uneven pigmentation to give off a more flawless finish.
What's the difference between arbutin and hydroquinone?
Both hydroquinone and arbutin are renowned for lightening pigmentation, but generally speaking arbutin is a lot safer to use – so much so that you can use it twice daily if desired. Hydroquinone once ruled the limelight for its skin-lightening properties, but the FDA soon classified it as a carcinogenic. Hydroquinone operates by actually killing the cells that cause melanin and pigmentation, whereas arbutin constrains the enzymes that stimulate pigment-producing cells.
How should I use arbutin?
Some experts have claimed that arbutin can be used up to twice a day due to its gentler properties. Dermatologist Y. Claire Chang, MD told Byrdie that "it can be used in combination with other skin lightening ingredients, like chemical peels and retinols", meaning you can continue with your usual skin care routines. As with everything though, it is worth doing a patch test first.
Where can I find arbutin?
While some brands are still playing catch-up when it comes to including this ingredient, you can find alpha arbutin in products from The Ordinary, DHC and The INKEY List, just to name a few.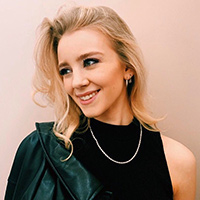 Written by Ellie Child, Beauty Editor