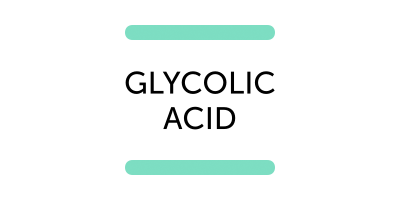 Glycolic Acid Skincare
Introducing glycolic acid, the smallest member of the AHA (alpha hydroxy acid) family, yet still a force to be reckoned with. Often dubbed as the miracle acid for dry skin, this compound has rocketed in popularity and can now be found in the majority of your favourite skin care products.
See our glycolic acid guide to answer your questions like what is glycolic acid and what does glycolic acid in beauty do.
461 products found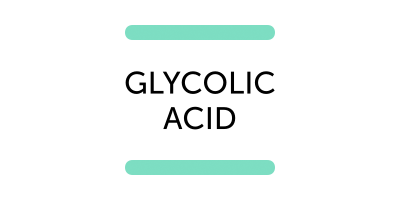 Frequently Asked Questions about Glycolic Acid products
What is glycolic acid?
Totally natural and effortlessly effective, glycolic acid was first derived from plants such as sugar cane, pineapple and sugar beets, but it is now also synthetically manufactured. It's one of the most commonly used AHAs (others include lactic, citric and malic acid), and not to mention, one of the safest to use if you want to dabble in some DIY skin care.
What does glycolic acid in beauty do?
Glycolic acid is the holy grail when it comes to exfoliation – think of it like Pacman. When it comes into contact with the skin's surface, it eats up all the excess oils and breaks down the bonds that hold together dead cells so that you can reveal a radiant glow.
What are the skin care benefits of glycolic acid beauty products?
Unlike BHAs, glycolic acid is a lot more gentle on the skin and also water-soluble, meaning its ability to hold moisture is second to none. As a result, it's ace for revealing a brighter, smoother complexion that's healthy and hydrated. It's even used to combat scarring, skin discolouration and signs of ageing, so you can wave goodbye to those pesky fine lines and wrinkles.
Where can I find glycolic acid?
Glycolic acid is most commonly found in chemical peels, but since it's taken the skin care spotlight, you can find it in daily products such as face washes, cleansers, moisturisers and face pads. If you're not sure where to start, NIP + FAB are one of our favourite brands for a complete easy-to-use glycolic acid skin care collection.
Who should use glycolic acid beauty products?
Glycolic acid is the perfect option for those with dry or sensitive skin. When used in low concentrations, it can transfer water molecules from the air and inject them into the skin tissue. And, because it doesn't penetrate the skin deeply, it's less likely to cause irritation.
How do I use glycolic acid beauty products?
All skin types react differently, so it's always a good idea to test the waters before going full throttle.Begin with low strengths (between 5 - 8%) before progressing to higher concentrations (but never go above 50%), and always be sure to do a skin patch test first. It's best to apply glycolic acid at night or accompanied with a suitable sun cream as it can make your skin sensitive to the sun.
What should I expect after using glycolic acid beauty products?
It's not uncommon to experience a slight tingling or warming sensation at first – it's nothing to worry about, it's just the glycolic acid getting to work on sloughing away skin cells.
You might also notice that your face is red in appearance but this should fade after a few hours. The key is to be patient – skin can feel dry and dusty to begin with, but it'll soon shed and reveal an even-toned complexion.
Can I use other acids with glycolic acid?
It's best to use glycolic acid on it's own. If you start cooking up a cocktail of ingredients, they're bound to counteract one another. Glycolic acid doesn't tend to play well with vitamin C or retinol, if you combine the two you'll be in a for a red and peel-y treat.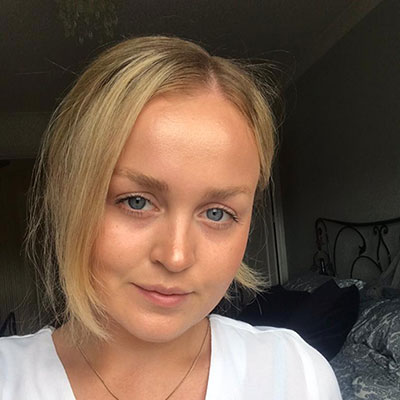 Written by Hannah Liddle, Beauty Editor