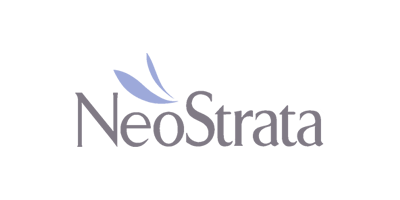 NeoStrata
Discover the NeoStrata collection of day creams, serums, skin cleansers plus lots more. Be sure to create a brand alert so that you always get informed about the brand's offers and sales. Read More
Why We Like NeoStrata
"NeoStrata helps us to put our best face first by providing men and women with a selection of hard-working, resurfacing skin care essentials that get our complexions glowing. Their formulas work from tip to toe to provide an all-over action that beautifies every skin type. We recommend trying out their NeoStrata Skin Active Exfoliating Wash!"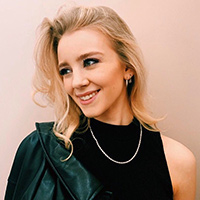 Written by Ellie Child, Beauty Editor
49 products found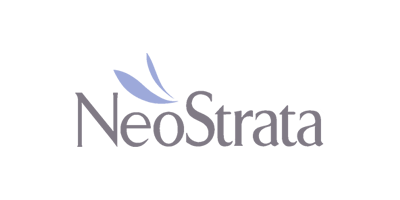 NeoStrata is a brand on a mission: to help people feel more comfortable in their own skin. The name itself refers to 'new layers', which neatly encapsulates the philosophies of renewal and protection apparent in every one of these formulas.
In practise, a NeoStrata creation helps lift away your body's surface layers, revealing new and healthy skin via exfoliation. To make these treatments as effective as possible, the brand takes care to ensure that products are developed at a pH level that skin can easily absorb.
The brand's specialists have continued to lead the way when it comes to skin care ingredients, embracing such potent skin-boosters as glycolic acid and alpha hydroxy acids. NeoStrata's appetite for innovation and self-improvement have ensured that the rest of the beauty world owes this forward-thinking brand a not-inconsiderable debt.
And, with over 100 publications and patents, NeoStrata gives no indication of slowing down any time soon.
Frequently Asked Questions about NeoStrata
Are the products free of added fragrance?
Not all, but NeoStrata are supportive of those who wish to shop fragrance-free and have suitable ranges (use the filters above).
Should I shop their products if I am going mineral oil-free?
Not all of their products are mineral oil-free. Use our filters to find the ones you want.
I want to buy silicone-free products. Do NeoStrata have any?
NeoStrata uses silicone in some of their formulas. Hide these by using our filters.
My skin is quite sensitive, are NeoStrata hypoallergenic?
Not all of their products featured on this site are claimed to have been allergy tested (aka hypoallergenic), however you can view the applicable NeoStrata range by using our sorting options.
I tend to prefer products that are Ophthalmologist approved. Are these?
Where necessary, these products have been ophthalmologist-tested and should be safer for sensitive eyes.
Lots of noise about parabens these days, is this a paraben-free brand?
They have some paraben-free products, use our filters to narrow your search to these.
Do they use phthalates in their formulas?
If you're looking for phthalates-free products, filter for that option on the brand page.
Are NeoStrata producing their products sulphate-free?
You'll find a lot of their formulations feature sulphates (or sulfates). Use our filters to narrow your search should you require.
In which country do NeoStrata make their products?
The products are made in the USA.