NeoStrata
Discover the NeoStrata collection of day creams, anti-ageing skin care and face oils & serums. Make sure that you add a sale alert so that you never miss the brand's promos and sales.
29 products found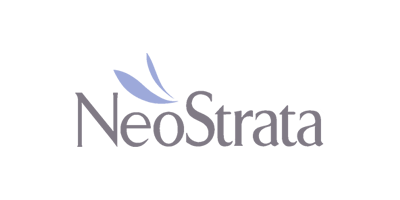 NeoStrata is a brand on a mission: to help people feel more comfortable in their own skin. The name itself refers to 'new layers', which neatly encapsulates the philosophies of renewal and protection apparent in every one of these formulas.
In practice, a NeoStrata creation helps lift away your body's surface layers, revealing new and healthy skin via exfoliation. To make these treatments as effective as possible, the brand takes care to ensure that products are developed at a pH level that skin can easily absorb.
The brand's specialists have continued to lead the way when it comes to skin care ingredients, embracing such potent skin-boosters as glycolic acid and alpha hydroxy acids. NeoStrata's appetite for innovation and self-improvement have ensured that the rest of the beauty world owes this forward-thinking brand a not-inconsiderable debt.
And, with over 100 publications and patents, NeoStrata gives no indication of slowing down any time soon.
Where is the best place to buy NeoStrata products online?
A range of NeoStrata products are available to buy online from UK retailers, such as Look Fantastic and Amazon.
But with such a saturated market, it can be tricky figuring out which is the best place to buy NeoStrata products for the cheapest price. That's where we come in. Cosmetify helps by showcasing all the prices from multiple retailers and letting you order online. This means we compare the costs so whether you're looking for day creams, anti-ageing skin care or face oils & serums, you can easily find the cheapest price on all your favourite bits and bobs.
Better still, we even show you their delivery costs so there's no nasty surprises once you hit the checkout.
Frequently Asked Questions about NeoStrata
Lots of noise about parabens these days, is this a paraben-free brand?
They have some paraben-free products, use our filters to narrow your search to these.
Hyaluronic Acid
Citric Acid
Glycolic Acid
Vitamin C