Best Salicylic Acid Cleansers
12 of the Best Salicylic Acid Cleansers for Stressed-Out Skin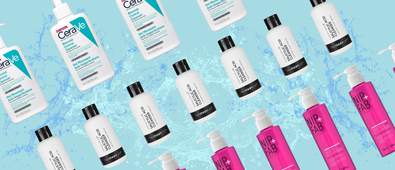 This powerful beta hydroxy acid (or BHA for short) is an ingredient you'll find on the labels of most of your anti-acne treatments, and which you probably know for its pore-clearing, exfoliating properties.
But with all the products out there promising to blast away your blackheads, scrub your pores squeaky clean and get excess sebum in check, it can be hard to know which will really work for you—and even if salicylic acid itself is right for you.
Of course, that's where we come in, doing the hard work for you so you don't get any stress-related breakouts.
What does salicylic acid do for my skin?
Salicylic acid is a BHA derived from willow bark that penetrates deep into your skin to dissolve the keratin that is blocking your pores and holding onto excess sebum. It helps exfoliate away dead skin cells, reduce redness and inflammation, control oil production and clear away whiteheads and blackheads.
For a more in-depth look at salicylic acid, you can check out our full guide to the ingredient here.
Should I use salicylic acid?
This is the big question! After all, a product or ingredient can work miracles for someone else but not gel with your skin type.
Since salicylic acid dries out breakouts and excess oil, it can also dry out skin that's already dehydrated or sensitive, in which case you might be better off with an AHA. You also won't want to use salicylic acid if you're pregnant or on certain medications.
For anyone else, salicylic acid is typically safe but using it too much (like multiple salicylic acid products per day) or mixing it with certain other acids can still give you irritated, dry skin, so experts always recommend starting off slowly. If you have oily skin, you're more likely able to use salicylic acid daily and find that it works great for you.
What form of salicylic acid skincare is best?
The answer to this question is all going to depend on your skin type and what you're looking to address, so we won't tell you what's best as a one-size-fits-all.
However, if you're just starting out with salicylic acid or want to prevent breakouts before they occur, then a cleanser is a great option. The concentration of salicylic acid is usually pretty low compared to a serum or spot treatment, so there's less risk of irritation too.
To get you started on your journey—or to help you find your new favourite cleanser even if you're a long-time salicylic acid lover—here are the best salicylic acid cleansers to save your stressed-out skin.
SALICYLIC ACID CLEANSERS WITH OTHER ACIDS
Yes, we did say earlier that using other acids in tandem with salicylic acid can cause irritation, but these cleansers are carefully formulated with blends of AHAs, BHAs and PHAs to respectfully treat both the outer and inner layers of the skin. Just remember to start off slowly with these formulas, just like the other cleansers, and work your way up to more regular use.
You can also find out more about these hydroxy acids in our ingredient guides to AHAs here and PHAs here.
Now that your complexion is clear and your pores have been liberated of all their gunk, your face is ready for the rest of your skincare routine!
We recommend following up with one of these Face Toners for Poreless Skin and then treat old acne scars (yeah, we know spots are impossible not to pick at) with The Best Acne Scar Treatments for Blemish-Free Skin.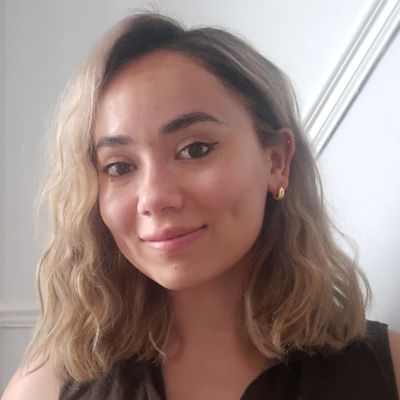 Gabriella is a junior content writer with a background in creative writing, content marketing and journalism. She's passionate about all things makeup and skincare, but especially vegan and cruelty-free beauty that is effective and inexpensive.