Best Salicylic Acid Cleansers
12 of the Best Salicylic Acid Cleansers for Stressed-Out Skin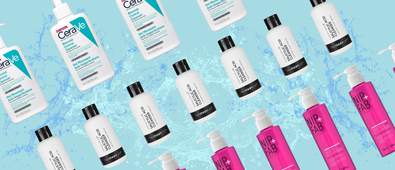 This powerful beta hydroxy acid (or BHA for short) is an ingredient you'll find on the labels of most of your anti-acne treatments, and which you probably know for its pore-clearing, exfoliating properties.
But with all the products out there promising to blast away your blackheads, scrub your pores squeaky clean and get excess sebum in check, it can be hard to know which will really work for you—and even if salicylic acid itself is right for you.
Of course, that's where we come in, doing the hard work for you so you don't get any stress-related breakouts.
What does salicylic acid do for my skin?
Salicylic acid is a BHA derived from willow bark that penetrates deep into your skin to dissolve the keratin that is blocking your pores and holding onto excess sebum. It helps exfoliate away dead skin cells, reduce redness and inflammation, control oil production and clear away whiteheads and blackheads.
For a more in-depth look at salicylic acid, you can check out our full guide to the ingredient here.
Should I use salicylic acid?
This is the big question! After all, a product or ingredient can work miracles for someone else but not gel with your skin type.
Since salicylic acid dries out breakouts and excess oil, it can also dry out skin that's already dehydrated or sensitive, in which case you might be better off with an AHA. You also won't want to use salicylic acid if you're pregnant or on certain medications.
For anyone else, salicylic acid is typically safe but using it too much (like multiple salicylic acid products per day) or mixing it with certain other acids can still give you irritated, dry skin, so experts always recommend starting off slowly. If you have oily skin, you're more likely able to use salicylic acid daily and find that it works great for you.
What form of salicylic acid skincare is best?
The answer to this question is all going to depend on your skin type and what you're looking to address, so we won't tell you what's best as a one-size-fits-all.
However, if you're just starting out with salicylic acid or want to prevent breakouts before they occur, then a cleanser is a great option. The concentration of salicylic acid is usually pretty low compared to a serum or spot treatment, so there's less risk of irritation too.
To get you started on your journey—or to help you find your new favourite cleanser even if you're a long-time salicylic acid lover—here are the best salicylic acid cleansers to save your stressed-out skin.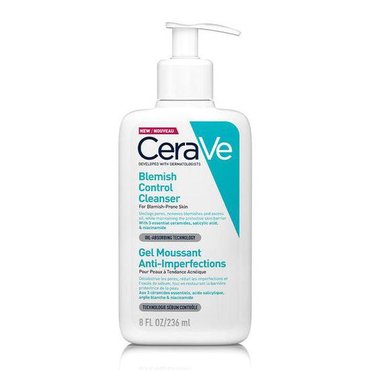 £9.10

£10.95

(17% off)
For those breakout-prone babes on a budget, CeraVe always has plenty of options for affordable and effective cleansers that are developed with dermatologists. This gel-to-foam cleanser gets rid of excess oil, impurities, clogged pores and dead skin without damaging your skin barrier or drying out your skin - thanks to the inclusion of niacinamide and ceramides.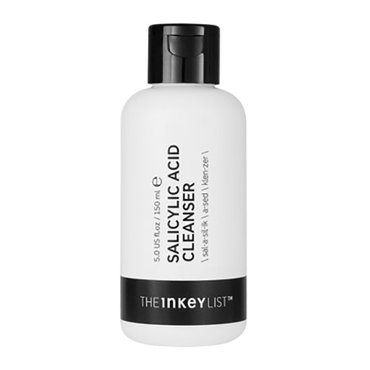 £12.83
Another affordable option we love is this foaming cleanser from The INKEY List, which clears the complexion with 2% salicylic acid and controls oil with the help of zinc.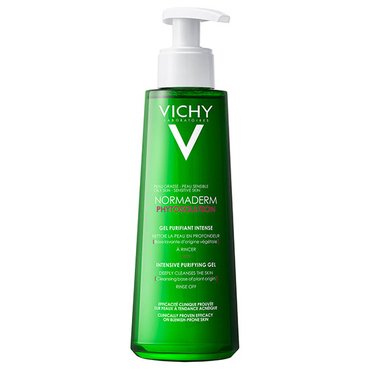 £9.94

£14.95

(34% off)
Powered by salicylic acid and zinc gluconate, this face wash removes pollution particles and reduces excess sebum to give you clearer, softer and fresher skin.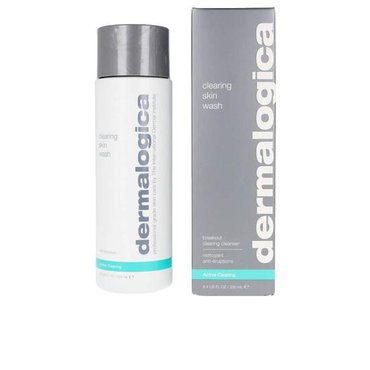 £30.40

£39.00

(23% off)
On top of a clear, luminous complexion thanks to salicylic acid, this foam cleanser refreshes skin with a blend of menthol, camphor, balm mint, eucalyptus and antibacterial, anti-inflammatory tea tree extract. Your skin retains its natural moisture without the excess oil, leaving you clean and comfortable.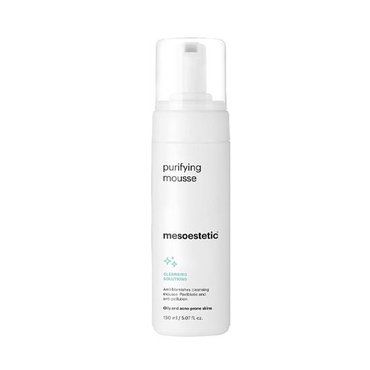 £35.14

£36.99

(6% off)
This foaming salicylic acid face wash purifies the skin with the addition of lactobacillus ferment, a post-biotic, and the antibacterial chlorhexidine. Menthol keeps the formula fresh as it strengthens your skin barrier and clears oily complexions.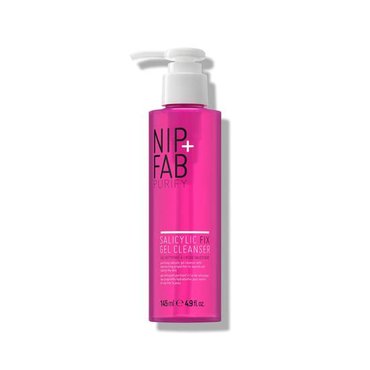 £9.69

£9.95

(3% off)
Gentle enough not to cause irritation, this cleanser decongests your complexion with salicylic acid while also locking moisture into the skin with allantoin. Niacinamide does double duty in this cleanser, keeping your oil in check while also calming the skin.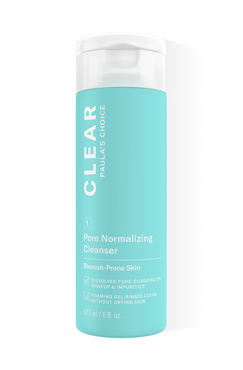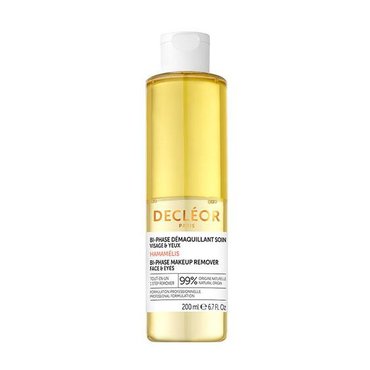 £20.99

£38.95

(47% off)
This unique blend of floral waters and oils of hazelnut, jojoba and sweet almond deeply cleanses the skin of dirt and makeup, leaving it soft and luminous as salicylic acid works to keep your complexion clear. It's great for sensitive skin that can't handle some of the cleansers on this list!
SALICYLIC ACID CLEANSERS WITH OTHER ACIDS
Yes, we did say earlier that using other acids in tandem with salicylic acid can cause irritation, but these cleansers are carefully formulated with blends of AHAs, BHAs and PHAs to respectfully treat both the outer and inner layers of the skin. Just remember to start off slowly with these formulas, just like the other cleansers, and work your way up to more regular use.
You can also find out more about these hydroxy acids in our ingredient guides to AHAs here and PHAs here.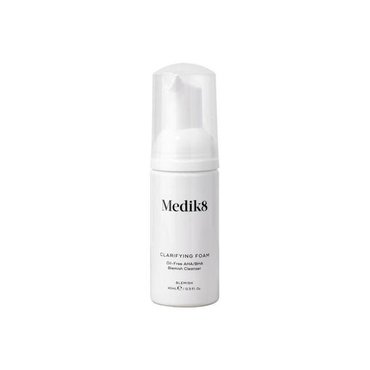 £8.00

£8.42

(5% off)
In addition to salicylic acid, which works a bit deeper in the skin, this cleanser contains the AHA L-mandelic acid to brighten the outer layers of the skin, as well as soothing niacinamide and antibacterial tea tree oil, which reduces the bacteria that cause blemishes. Despite such a powerful blend of actives, this cleanser doesn't strip the skin - just leaves it clear and calm.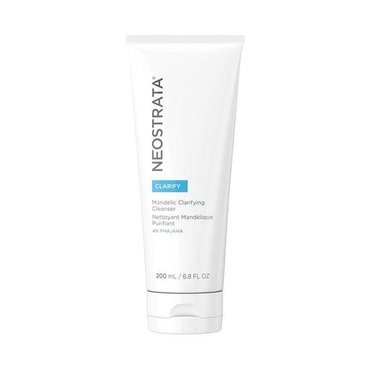 £24.69

£25.99

(6% off)
Mandelic acid in this gel cleanser exfoliates and mattifies the skin while salicylic acid digs deep to unclog and shrink the appearance of pores. There's also gluconolactone, a polyhydroxy acid, that helps exfoliate as it strengthens your moisture barrier.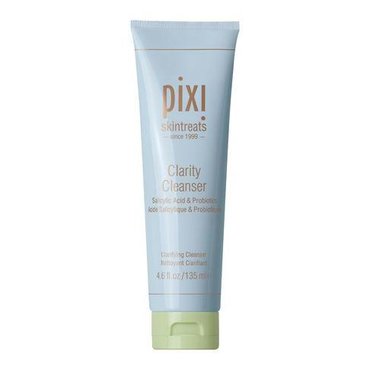 £19.42
Two gentle exfoliating AHAs, lactic and glycolic acids, complement salicylic acid in this detoxifying cleanser from PIXI. There's also probiotics to help balance the skin and aloe vera extract for soothing hydration.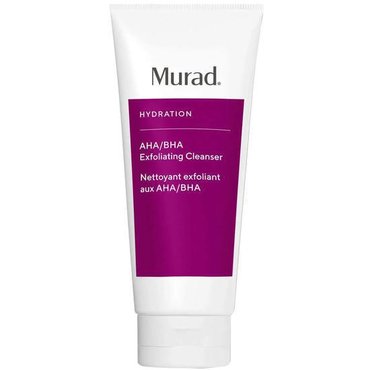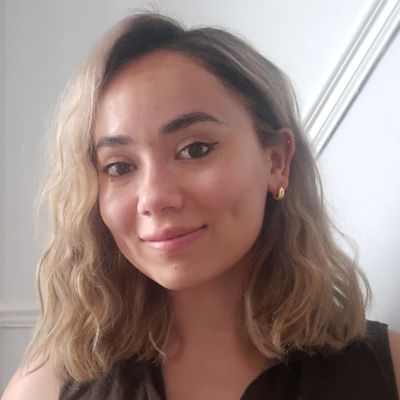 Gabriella is a junior content writer with a background in creative writing, content marketing and journalism. She's passionate about all things makeup and skincare, but especially vegan and cruelty-free beauty that is effective and inexpensive.