Best Acne Scar Treatments
The Best Acne Scar Treatments for Blemish-Free Skin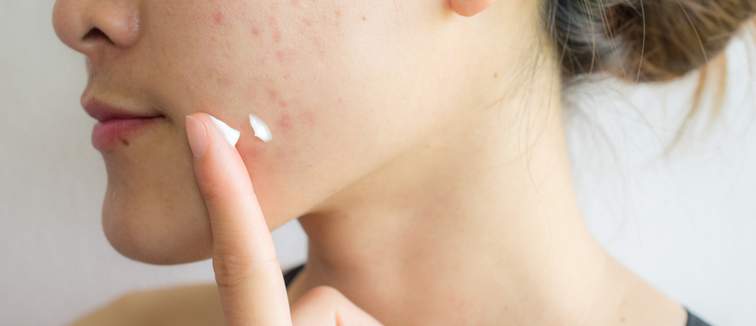 The angry acne that's been wreaking havoc across your face is finally clearing up – hoorah! Soon, you'll be pimple-free and ready to show off soft, smooth skin once again.
Or so you thought. If acne attacks aren't frustrating enough, they love to leave behind battle scars. Whether it be in the form of pigmentation, dark spots or red blemishes, the remnants of a bad breakout can seriously affect our skin's tone and texture.
Whilst a trip to a dermatologist or a special prescription would usually be the quickest way to get your skin back on track, beauty brands are continuously upping their game to bring us at-home treatments that perform just as well.
From creams that lighten dark spots to serums that even skin tone, we've rounded up the best acne scar treatments.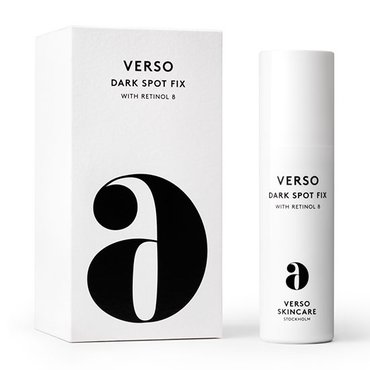 Verso Skincare VERSO 6 Dark Spot Fix
Verso will have your skin looking and feeling baby-soft in no time. Boasting the highest dose of retinol-8 complex in the entire Verso range, this formula visibly brightens dark spots caused by acne and sun damage.
Go To Store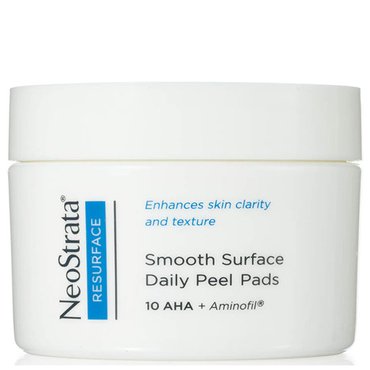 NEOSTRATA Resurface Smooth Surface Daily Peel
Facial peels are your fast track to a new complexion and this one is totally safe to use at home. These pads mimic an expert chemical peel, so with just a few swipes, you'll be able to brighten skin and refine texture.
Go To Store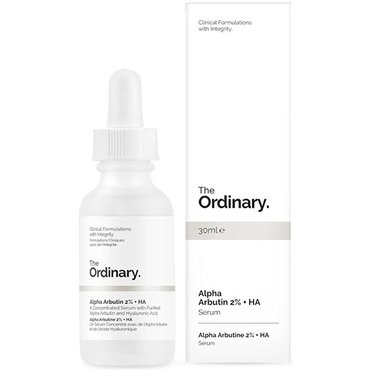 The Ordinary Alpha Arbutin 2% + HA Concentrated Serum
The Ordinary is best known for their affordable price tags and high-quality formulas, and this serum is certainly no different. Specially developed for blemish-prone skin, it utilises purified alpha-arbutin and hyaluronic acid in order to reduce the appearance of imperfections.
Go To Store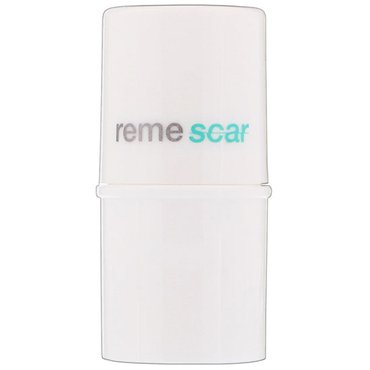 Remescar Remescar Silicone Scar Stick
Let go of all your acne-scar stress as this silicone stick provides both short- and long-term results. With just one application, it instantly laces skin with an invisible barrier that reduces the appearance of new and old scars.
Go To Store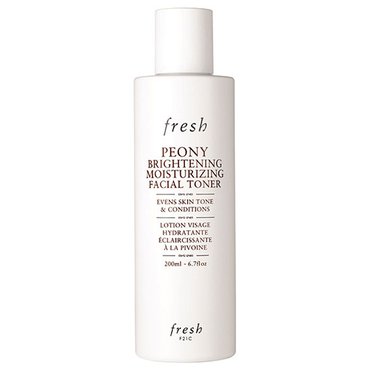 Fresh Peony Brightening Moisturising Facial Toner
Fresh is a firm-favourite here at the Cosmetify HQ, and this peony-infused toner provides your skin with all the TLC it craves. Other than supplying 24-hour moisture, it boasts a brightening complex that also smooths and clarifies your complexion.
Go To Store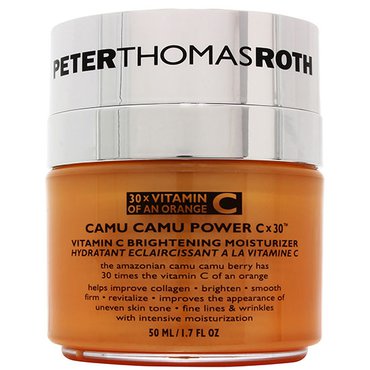 Peter Thomas Roth Camu Camu Power Cx30 Vitamin C Brightening Moisturiser
Camu camu berry provides 30 times more vitamin C than an average orange, meaning this moisturiser effortlessly brightens your skin. Wave goodbye to uneven skin tones and welcome in newfound luminosity and hydration.
Go To Store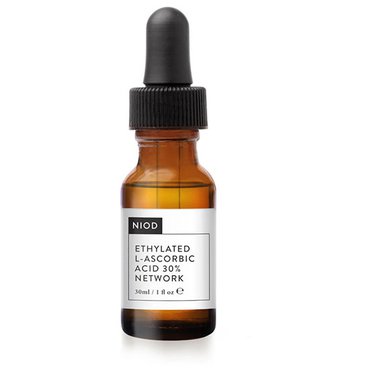 NIOD Ethylated L-Ascorbic Acid 30% Network
NIOD supply an oil-free serum that's bursting with all the high-performing antioxidants, acids and vitamins your skin needs. Targeting uneven skin tone, dark spots, scarring and pigmentation, it's essential for your post-breakout skin care routine.
Go To Store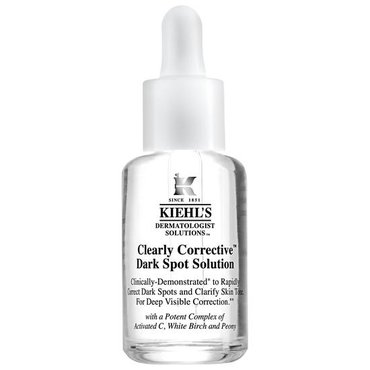 Kiehl's Clearly Corrective Dark Spot Solution
If you're looking for fast, visible results then get a load of this dark spot solution from Kiehl's. It combines activated C with peony extract in order to penetrate skin and correct discolouration. With daily use, you can even prevent dark marks from forming in the future.
Go To Store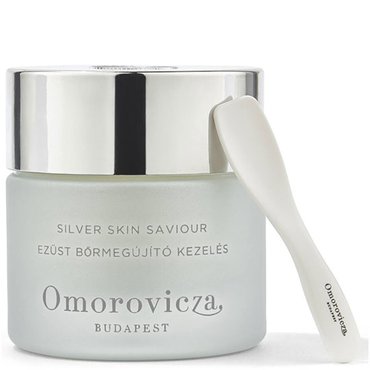 Omorovicza Silver Skin Saviour
The Silver Skin Saviour from Omorovicza boasts a powerhouse of ingredients, all of which are specially tailored for blemish- and acne-prone skin. Blemishes and breakouts are made a thing of the past, thanks to a colloidal silver and niacinamide blend.
Go To Store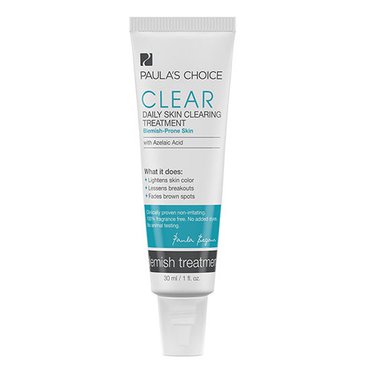 Paula's Choice Clear Daily Skin Clearing Treatment
Zap away acne-causing bacteria, redness and blemishes with this triple-action formula. Paula's Choice provides a non-irritating treatment that restores a healthy complexion, all whilst protecting skin from future breakouts.
Go To Store
Adding these acne treatments to your skin care routine will undoubtedly help you get those nightmare blemishes and scars under control. In the meantime - as the expert formulas get down and dirty - why not browse The Best Foundation for Acne-Prone Skin?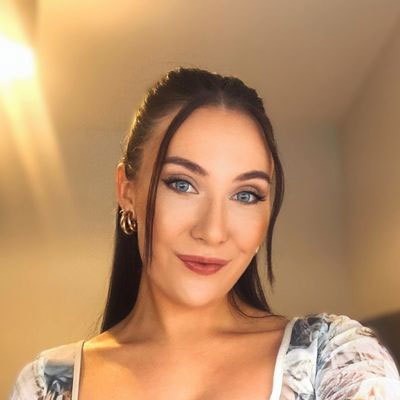 My special talents include scoping out the best beauty dupes, nailing a winged liner and carrying an unhealthy amount of lip glosses in my handbag at one time.