A Guide to Paula's Choice
A Beginner's Guide to Paula's Choice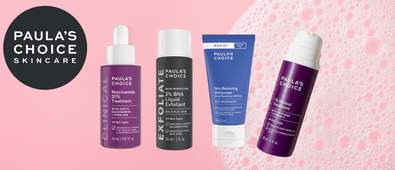 If you're at all interested in skincare then it's highly likely you've heard of Paula's Choice by now, and if you haven't tried any of their products, you've at least seen the ad for their global bestseller Skin Perfecting 2% BHA Liquid Exfoliant.
Founded in 1995 by, you guessed it, Paula — Paula Begoun, who is an American radio show host and author known as the 'Cosmetics Cop' for her strong beliefs in no-nonsense skincare, this brand is all about science-based products that don't faff about with irritating fragrances, sulphates or alcohol and other unnecessary ingredients.
Transparent about how their products, and how skincare in general, work, Paula's Choice definitely holds true to their mantra that 'keeping your skin healthy shouldn't be a mystery'.
Now in their 27th year of business, this innovative brand is on what we'd call the more affordable end of luxury skincare. The efficacy of their products is absolutely worth the cost, but if you're on a budget, the brand has plenty of travel sizes and starter sets to give you a taste.
So without further ado, here are the product lines from Paula's Choice that you need to know about, with our top picks from each category.
EXFOLIANTS
Paula's Choice is without a doubt best known for their exfoliants, as the first brand to come out with a leave-on exfoliant in 2000 (the holy grail 2% BHA Liquid Exfoliant below). These leave-on blends of beta hydroxy acids (BHAs) and/or alpha hydroxy acids (AHAs) give you all over better skin, from reducing pores and fine lines to brightening your skin by removing dead skin cells.
The brand recommends using them as step three in your skincare routine, after cleansing and toning, but before using serums and other treatments and then moisturising.
IMPORTANT: You should always use an SPF in the mornings, but it's especially important when using AHAs and BHAs to protect your skin as these ingredients can make your skin a little more prone to sunburn and sun sensitivity. Limit sun exposure if you can, and doing so will only help keep your skin looking nice and young anyways!
Shop the bestselling Paula's Choice exfoliants:
Interested in anti-pollution skincare? Here are our seven top tips to keep your skin protected from outdoor and indoor pollution.
SERUMS
Complement your Paula's Choice leave-on exfoliator with one of their serums. The brand's range of serums target everything from fine lines and sun damage to rosacea and more, ensuring there's something for everyone and every skin condition.
Shop our favourite Paula's Choice serums here:
VITAMIN C
Besides their exfoliants, a range everyone's raving about is the Paula's Choice Vitamin C line, complete with serums, moisturisers and eye creams. You'll also find this powerful antioxidant in many of their other products that promise anti-ageing, brightening and recovery benefits.
Here are some Paula's Choice vitamin C products you've got to try:
CLEANSERS
The first step in every skincare routine, cleansing is incredibly important for removing any dirt, oil, pollutants or makeup clinging to your skin and creating a blank canvas on which to apply the rest of your routine. Paula's Choice says that "the basis for healthy, glowing skin is an effective, gentle facial cleanser", and designs all their cleansers to give you a thorough cleanse that doesn't dry out your skin or cause any irritation. Choose the right cleanser for your skin type from our list below and start your journey to radiant skin!
Shop Paula's Choice cleansers:
MOISTURISERS
As a skincare brand with an advisory board of skin experts behind them, of course Paula's Choice knows all about the importance of sun protection. That's why all of their day creams come with a minimum of SPF 30, saving you a step in your morning routine and keeping your skin nourished and shielded from harmful UV rays.
Our favourite Paula's Choice moisturisers:
SKINCARE SETS
If you're new to Paula's Choice (which we assume you are, if you're reading this), then a starter kit is a great way to test out a few products in smaller sizes, all geared towards solving a particular skin concern.
After all, forking over a little extra for a great formula can be totally worth it, but only if you know for sure it works for you!
Shop Paula's Choice skincare sets here on Cosmetify for a taste of all the wondrous things this brand has to offer:
While we're sure you're about to be busy adding tons of fantastic Paula's Choice products to your basket and Christmas/Valentine's Day/birthday/anniversary wishlists, you might also like to read up on some other of our top brands and discover new favourites.
For all things hair care and styling, check out our Bumble and bumbleHair Care Guide for Beginners.
And if you're makeup-obsessed, here's our 20 favourite cruelty-free makeup brands.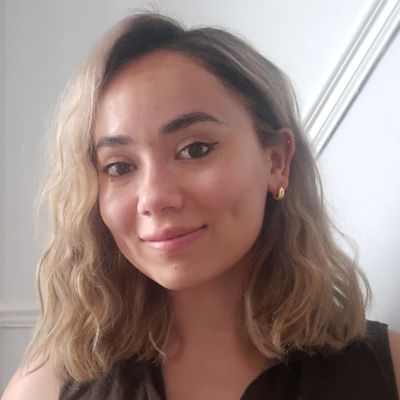 Gabriella is a junior content writer with a background in creative writing, content marketing and journalism. She's passionate about all things makeup and skincare, but especially vegan and cruelty-free beauty that is effective and inexpensive.