A Guide to Face Oils & Serums
Face Oils & Serums: The Ultimate Guide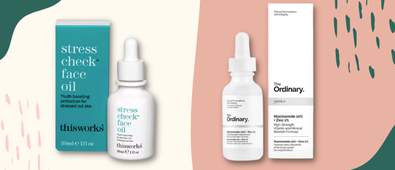 Face oils and serums play an important role within our skin care routines, helping us to tackle unwanted dryness, oiliness, sensitivity and other common skin care concerns. Below, we've outlined everything you need to know about these two complexion-enhancing essentials, listing our top three product recommendations for each!
What is the best face oil for dry skin?
Face oils are one of the best ways to deeply nourish and hydrate your skin. They deliver an intense surge of moisture for parched complexions, relieving you any tightness or irritation due to dryness. At Cosmetify we have thousands of face oils and serums for you to choose from, including leading brands like ELEMIS, Kiehl's, Sunday Riley and REN.
To find the best face oil for dry skin simply use our skin concern filter, as well as ingredient preference, brand and format. All our handy filters allow you to refine your search to find the best and most effective formulas to suit your skin exactly.
How do you use face serum?
First, make sure you cleanse, tone and exfoliate your face with your favourite skin care products. Then choose your serum based on what skin concern you want to tackle, for example, acne, dullness or redness. This can change according to the time of year or how your skin is feeling that particular day. Then with clean fingertips take a small amount of serum in your hands and gently pat across your forehead, chin and cheeks.
Remember, don't wash off your serums. Packed with nourishing goodies, you should allow them to fully absorb into the skin before you apply any moisturisers or SPF. Serums are also super light, unlike heavy creams or moisturisers, which means they feel weightless on the skin.
What does face serum do?
At Cosmetify, you can find serums to help with a number of skin concerns including dullness, fine lines, wrinkles, acne, hyperpigmentation, redness and dryness. No matter your needs there's a serum solution for your routine. The lightweight formula of a serum has smaller molecules, which means it can deeply absorb into the skin to deliver a higher concentration of ingredients. This makes it perfect for targeting specific areas and achieving fast-acting, effective results.
With a few simple clicks you can find the best face oil serum for your needs. Browse Cosmetify today and find a serum that promotes a healthier-looking, youthful and smoother complexion in an instant.
Can I use face serum daily?
Yes, definitely. You can use face serums and face oils twice a day, in both the AM and PM. Just take note of what ingredients are in your serums. For example, exfoliating products work better at night as they make your skin more sensitive to sunlight, whereas hydrating serums are perfect under makeup during the day.
In the morning make sure you apply a sun cream after you apply serums to protect your skin from any sun damage. And at night, apply a night cream to lock in moisture and hydration. Use serums daily to see long-lasting results. Just remember to allow your serums and oils to fully absorb before applying any thicker moisturising creams.
Best face oils:
Treat fine lines and wrinkles with the internet's favourite treatment oil. This potent formulation moisturises the skin to provide a revived and restored complexion that boasts a healthy glow. A cocktail of skin-loving properties, including plant extracts and essential oils, are included to comfort dry and sensitive skin types.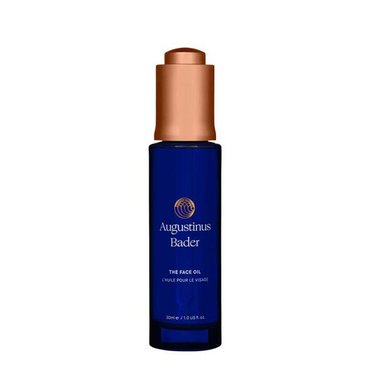 £68.00
Add a splash of luxury to your skin care routine by inviting this lavish oil into the mix. The Augustinus Bader The Face Oil is a restorative and lightweight oil that melts into the skin to nurture, hydrate and protect all skin types, providing beautifying results that supply long-lasting radiance. We love this formula for its rich ingredient list that features a blend of conditioning properties.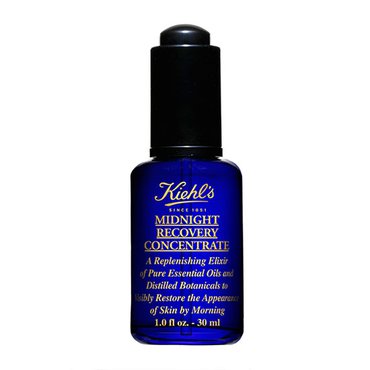 £42.00
Fulfil your skin's needs with a facial oil that ticks all the boxes. Featuring a blend of squalane, evening primrose oil, omega-6 fatty acids and essential oils, this concentrated oil rehydrates all skin types to reveal a bouncier and healthier visage. It's a must-have for any skin care addict's routine!
Best serums:
Smooth out your complexion with the REN Perfect Canvas Serum. This silicone-free priming serum minimises the severity of common skin impurities such as fine lines, shine, enlarged pores and uneven textures. Natural bioactives such as probiotics and blue algae also help to lock in moisture for an added boost of hydration!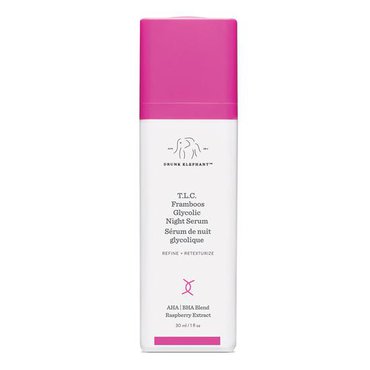 £76.00
The T.L.C. Framboos Glycolic Night Serum is your fast-track pass to a happier visage. This state-of-the-art gel combines a selection of high powered acids, including lactic, tartaric, citric, salicylic and glycolic acid, to clear up any unwanted skin impurities whilst buffing away dead skin cells. Plus, the packaging is super cute!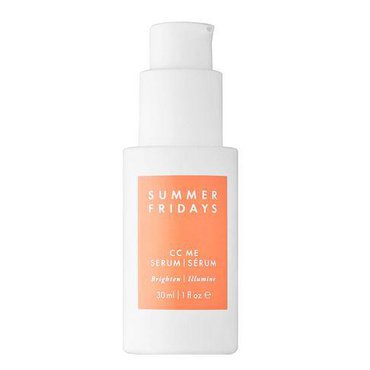 £57.00
Made using two super-powered forms of vitamin C, the Summer Fridays CC Me Serum helps to brighten up duller skin types to reveal a beautifully radiant complexion. Squalane and the brand's unique peptide complex enhances skin with a much-needed dose of vitality, bestowing the gift of a good skin day, everyday.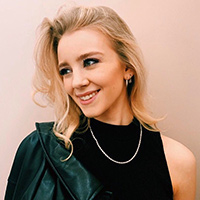 With five years' experience under her belt, Ellie has worked alongside a range of highly regarded makeup artists, giving her a real insight into what consumers should be spending their money on.