The Correct Order to Apply Skincare: How to Layer Products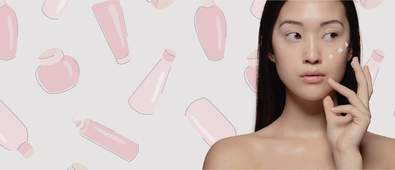 Creating a fool-proof skincare regimen is no easy feat, especially when we've been told it should be ten steps long, Korean-inspired and include retinol, vitamin C, SPF and more. Even then, just when you think you've got it down to a T, someone, somewhere (probably on TikTok) will tell you to rejig the whole thing.
Luckily, we've been doing this long enough to know exactly what goes where, when and why. And unfortunately, whether you're using three or thirteen products, the order in which you apply skincare does in fact make all the difference to your complexion.
To start though, here's three general rules of thumb that'll help you get by:
Apply your products from the thinnest to the thickest textures for maximum efficiency.
Give your products time to absorb. Wait 1-2 minutes between every application.
Cleanser, moisturiser and sunscreen are essential in any and every skincare routine, no matter what your skin type.
It may not seem like much but as long as you make those three rules a habit, your skin will thank you for it. Some may even argue that less is more.
But for those who want the full 101 on how to layer products, then buckle up as we breakdown the correct order to apply skincare below.
Morning and night
The first step in both your morning and evening skin routine should be a cleanser. And by cleanser, we absolutely do not mean makeup wipes - in fact throw them away, immediately.
Serums and moisturises need a clean base in order to work properly, so picking the right cleanser is pretty important. Cream, gel, foam, balm and oil cleansers are the best for removing dirt, oils and impurities from the surface of skin. Depending on your skin type and if you wear makeup, you may need to double cleanse, which involves using an oil-based cleanser first and then following up with a water-based cleanser.
The best cleansers for each skin type:
Dry skin: Try a creamy, non-foaming face wash with barrier-boosting ingredients like ceramides, hyaluronic acid, and glycerin.
Oily skin: Avoid charcoal and clay-based cleansers as they can be stripping. Gel-based face washes or gentle foaming formulas are best for oily skin types.
Acne-prone skin: Acne-prone skin should avoid harsh cleansers and look instead for gentle, creamy cleansers in order to reduce inflammation, irritation and future breakouts.
Sensitive skin: A cream-based cleanser that's fortified with colloidal oatmeal, aloe vera or niacinamide is ideal for sensitive skin.
Morning and/or night
While it's not essential, a toner can be useful as it helps catch any stubborn makeup, oil or dirt that your cleanser might have missed, making it the perfect second step in your skincare routine. There are two types of toner to choose from; gentle toners that are powered by nourishing ingredients for extra hydration, or chemical exfoliants that target acne and texture. If your toner smells like nail polish remover or alcohol – ditch it – it'll most likely strip your skin and cause irritation.
Find the right toner for you with our guides to The Best Face Toners for Poreless Skin and The Best Chemical Exfoliators for Soft, Smooth Skin.
Morning and/or night
Think of a serum as a shot for your skin. Small but mighty, they are typically loaded with active ingredients and antioxidants that target specific skin concerns. A vitamin C serum is always a good option in the daytime, as it protects skin against environmental factors, while also brightening dark spots over time. Just remember to follow it with an SPF. Hyaluronic acid and retinol-based serums also make great for the evening, especially if you're looking to keep skin hydrated and defy signs of ageing.
Check out The Niacinamide Serums That Are Worth the Hype and The 12 Best Vitamin C Serums of 2023 and find your favourite. For those on a budget, we got you with the 12 Budget Face Serums That Are Just as Good as the Expensive Stuff.
Morning and/or night
We know you're thinking 'hold up, eye cream already?!'
You may be used to applying eye creams at the end of your skincare routine, when in actual fact you should be applying them a lot earlier. Eye creams are typically thinner than face creams and oils, which explains why we should be layering them on first (remember, lighter textures before heavier ones). Whilst eye creams are totally optional, here's how we would tend to our peepers.
In the morning: apply an eye cream that utilises caffeine and a steel-tip applicator in order to minimise puffiness and dark circles.
In the evening: the evening is the perfect time to combat signs of ageing. A retinol eye cream will work around the clock to reduce fine lines and sagging.
Night
Fun fact: your skin is actually a bit of a night owl and works best in the evening to repair itself. If you're tackling acne and blemish-prone skin, then be sure to include spot treatments in your night-time routine. Tapping them onto the affected area before your moisturiser means that all the spot-busting ingredients are able to get to work without having to penetrate another barrier.
Morning and night
Moisturiser is for twice a day, every day, no exceptions. Not only does a moisturiser give your skin barrier that all-important hydration, but it also traps all the products underneath it for more effective results – otherwise all of our hard work goes to waste.
For best results, we recommend using a lightweight day cream in the morning and reserving the heavier creams for night-time. If you're planning on skipping sunscreen (major side-eye), then be sure to incorporate a face moisturiser with SPF into your morning routine. Save anything retinol-based for the evening to really reap the anti-ageing benefits.
Not sure what works best for you? Find The Best Moisturiser for Every Skin Type here.
Morning and/or night
If you were wondering where oils play a part in all of this, it's now. Face oils are one of the last steps in a skincare routine as they help to lock in the hydration from the moisturiser you just applied. Oils can easily penetrate moisturisers, serums and treatments, but other products can't penetrate oils. Plus, oils aren't very moisturising when used alone, so their power comes from layering them over products.
Whilst face oils aren't essential in a skincare routine, the likes of rosehip and jojoba can work wonders for oily and acne-prone skin, and marula and aloe has been proven to soothe sensitive and dry skin.

Step 8: SPF
Morning
Finally, we've made it to the last step of your morning routine and probably the most important, especially if you want to hold on to those youthful looks. We don't want to hear any excuses for skimping on the sunscreen, as formulas have come a long way and promise to not clog pores, leave a white cast or make skin greasy.
You should be applying no less than SPF30 each morning, whether that's in the form of sunscreen, moisturiser with SPF or makeup with SPF. Not only will you be protected from the sun's rays, but also all of the harsh, outside aggressors that speed up ageing.
Find a face SPF that works for you by checking out The Best Moisturisers with SPF or 16 of the Best Primers with SPF You Need this Summer.
Now that you're all clued up on the order to apply skincare, you can confidently create a routine where both your products and your skin are able to unlock their full potential. If you really want to go down the skincare-dermatologist rabbit-hole, then have a peek at How to Sync Your Skincare With Your Menstrual Cycle.
Related Categories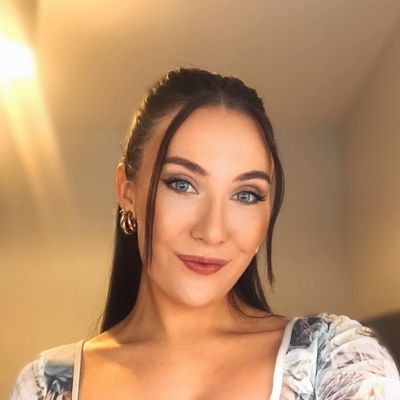 As the Senior Content Editor for Cosmetify, Carly is the go-to for all the latest (and greatest) beauty tips, tricks and trends. With over six years of experience in the industry, she knows all the ins-and-outs when it comes to health, beauty and wellbeing.