The Niacinamide Serums That Are Worth the Hype
Being in the beauty world, we're used to seeing new ingredients have their five minutes of fame. Niacinamide, however, has had the spotlight for a while now and if we're keeping it real, we can't see the hype dying down anytime soon.
Niacinamide is steadily becoming one of the biggest skin care ingredients in the game, so much so that it's giving OG ingredients like retinol and vitamin C a good run for their money.
Also known as vitamin B3, niacinamide packs the ability to regulate oil production, unclog pores, fade pigmentation, soothe redness, protect from free radicals, prevent signs of ageing, boost hydration; you get the gist. It really is quite the all-rounder when it comes to caring for your complexion. And, every skin type can benefit from a drop or two of the magical stuff.
So, with that being said, allow us to introduce some of the best niacinamide serums on the market that are totally worth the hype.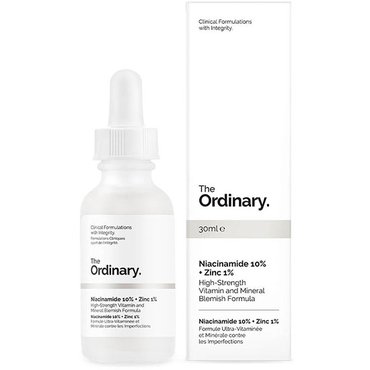 The Ordinary Niacinamide 10% + Zinc 1%

It's the serum that started it all. Thanks to its affordable price point and efficient formula, The Ordinary Niacinamide 10% + Zinc 1% is a constant sell-out, so you'll want to snap it up quick.
Designed to purify congested complexions, this niacinamide serums targets clogged pores, stubborn blackheads and blemishes. The added dose of zinc helps to regulate oil production, so you can rock a clean, clear and more refined canvas. Its lightweight-gel texture effortlessly sinks into skin, making it ideal to use morning, night and under makeup.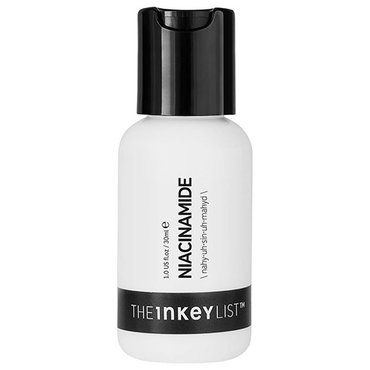 The INKEY List Niacinamide

Another cult-favourite niacinamide serum comes from The INKEY List. This formula is supercharged with a 10% niacinamide and 1% hyaluronic acid blend. Together, they work to improve skin imperfections and boost hydration. Expect the appearance of pores, blemishes and redness to be minimised, oil production to be regulated and skin to feel silky-soft.
The best part about this serum is that it easily layers with other skin care products, meaning you can introduce it into your daily routine with ease.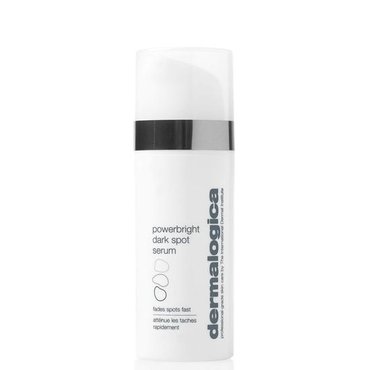 Dermalogica Powerbright Dark Spot Serum

If you work or live in the city, your skin is constantly exposed to an abundance of environmental aggressors. Ensure that your complexion is protected with this Powerbright Dark Spot Serum from Dermalogica. Powered by niacinamide and hexylresorcinol, this formula works overtime to reduce the appearance of dark spots. Better still, an infusion of shiitake mushrooms and blackcurrant oil helps brighten the skin. Just a few drops of this serum is enough to keep problematic skin at bay.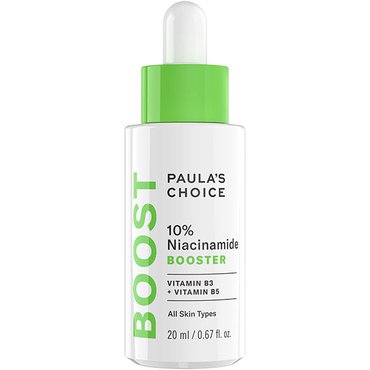 Paula's Choice Resist 10% Niacinamide Booster

Paula's Choice helps you regain control over stressed-out skin. Whether it's a bad breakout, enlarged pores, acne scars or an oily T-zone, this serum can handle it all.
The concentrated formula boasts a 10% niacinamide booster, which helps to visibly minimise pore size, improve skin tone and texture and calm irritation. Extra help from a bunch of hydrating properties means that you are able to reveal a clear and radiant complexion in no time.
The serum itself is lightweight and fast absorbing, so you can use it alone or mixed with your favourite moisturiser. We're obsessed.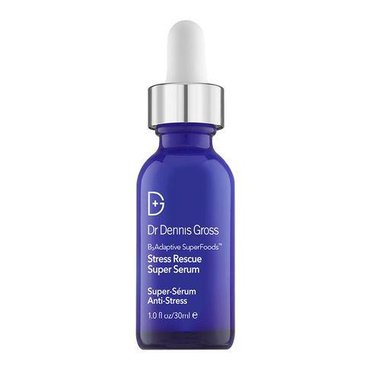 Dr Dennis Gross Skincare B3adaptive Superfoods Stress Rescue Super Serum

If anyone can rescue stressed-out skin, it's Dr. Dennis Gross. Niacinamide is poured into this super serum in order to tackle problematic areas. It works to soothe, calm and strengthen skin that is inflamed or irritated, whether that be due to pollution, blue light or off-balance hormones. A blend of superfoods, including goji berry, cacao and maitake mushroom further stress-proof your skin so you can wave bye-bye to flare-ups and breakouts for good.
Revolution Skincare Extra 15% Niacinamide Serum

We understand that not everybody wants to splash the cash on a product they've never tried before, which is why we've thrown this budget-buy into the mix.
Although cheaper on the pocket, this formula is just as effective. In fact, this serum is formulated with 15% niacinamide in order to banish blemishes and breakouts. The potent blend visibly improves the appearance of pores, fine lines, redness and scars so that you can feel confident in your complexion.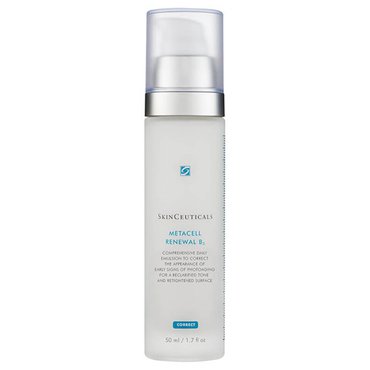 SkinCeuticals Metacell Renewal B3

Incorporate this daily formula into your skin care routine and you'll be blown away by the results it provides. The Metacell Renewal B3 takes the skin-perfecting powers of niacinamide to a whole new level by combining it with a firming tripeptide concentrate and glycerin.
Everything from early signs of photo-ageing to skin texture, dark spots and elasticity are addressed as skin is renewed, improved and resurfaced. Look forward to revealing a uniform complexion that's smooth, firm and intensely hydrated.
Once you start seeing the skin-perfecting benefits that niacinamide provides, you'll wonder how you ever lived without it (take it from us, we've been through bottles of the stuff). If you're looking to improve your skin care routine even more, be sure to check out The 15 Best Cleansing Oils of 2020.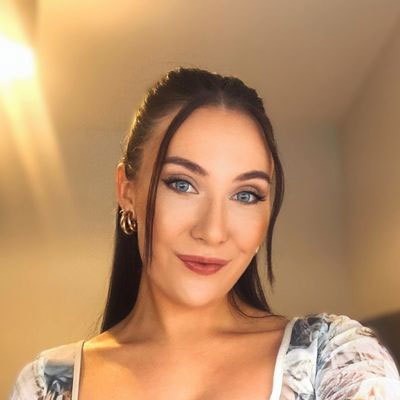 Carly is a beauty editor at Cosmetify and has been a part of our family for three years. She has over five years of experience in health, beauty and wellness writing.