Niacinamide for Skin
Niacinamide is the latest 'it' ingredient to hit the beauty headlines, giving both retinol and vitamin C a run for their money. Dubbed as the multi-tasking skin care hero that works wonders for our complexions, here's all that you need to know.
See our niacinamide guide to answer your questions like what is Niacinamide and how can niacinamide help my skin.
675 products found

Frequently Asked Questions about Niacinamide products
What is Niacinamide?
Niacinamide, also known as nicotinamide, is derived from niacin – one of the essential human nutrients. Often referred to as a form of vitamin B3, niacinamide is a water-soluble component that has been a favourite fixture in beauty formulations for its anti-inflammatory properties.
How can niacinamide help my skin?
Niacinamide is bursting with skin care benefits, making it a must-have for your skin care routine. As it works with the natural substances in your skin, it can be used to visibly improve the appearance of hyper-pigmentation, enlarged pores, uneven skin tone and fine lines.
Niacinamide can also control oil production and protect from environmental damage, making it a great option for those that suffer from moderate acne.
Is niacinamide suitable for sensitive skin types?
Yes. The best thing about niacinamide is that it caters to almost every skin concern and skin type. Often recommended for its ability to soothe and calm irritated complexions, even the most sensitive, dry or rosacea-prone skin can benefit from using the ingredient.
How can I incorporate niacinamide into my skin care routine?
We understand that its name can sound a little daunting, but niacinamide is super easy to incorporate into your routine. Topical skin care products such as toners, serums, and high-concentrated treatments utilise niacinamide and can be applied directly to skin, up to two times a day.
Brands such as The Ordinary, The INKEY List, Paula's Choice and Revolution Skincare are a great place to start when looking for niacinamide-infused products.
Can I mix other ingredients with niacinamide?
Niacinamide is loved for the fact that is compatible with almost any existing product in your skin care routine, including those that contain retinol, hyaluronic acid, AHA's and BHA's.
Can I use niacinamide with vitamin C?
There's many do's and don'ts surrounding this combination, but we're here to bust some myths. Whilst there are some claims that mixing the two can cause irritation of the skin and neutralise the effectiveness of each formula, there's no evidence of a definite issue. In fact, some argue that niacinamide with vitamin C is a winning combo.
If you're wanting to use both ingredients, try alternating between the two before layering up.
Are there any side effects of niacinamide?
When applied to the skin, it's possible that niacinamide-infused products can cause mild burning, itching or redness. We suggest carrying out a patch test before use, especially if you're new to the ingredient, just to be on the safe side.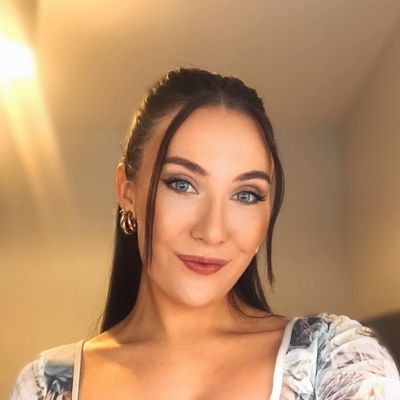 Written by Carly Cochrane, Beauty Editor