HydroPeptide
Explore the HydroPeptide line up of skin care. Make sure you sign up to our alerts so that you hear about HydroPeptide offers and sales.
1 product found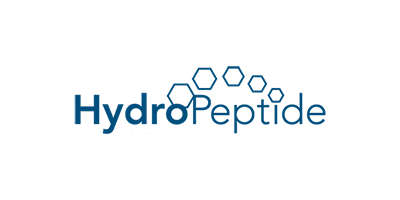 HydroPeptide take full advantage of the latest science to provide you with a fantastically effective skin care collection based around gene tailoring. While the name for this practice – epigenetics – might sound like something out of science fiction, its actual benefits include lifting the health and appearance of your skin.
In practice, the team behind HydroPeptide, led by chief geneticist Dr. Neal Kitchen, are able to turn 'off' genes that cause cells to become unhealthy and turn 'on' those that contribute to a better complexion. Neal himself is living proof of epigenetics, having a twin brother with whom he shares the exact same DNA. Dale, the brother in question, doesn't share the same appearance as Neal, and that's because different genes have been switched 'on' or 'off'.
When it comes to skin care, this means filling products with such ingredients as peptides, which tell your own skin cells to act in a healthier way. These are products for a new age – so explore our collection to find out what these innovations can do for you.
Where can I buy HydroPeptide products online in the UK?
HydroPeptide can be bought from a number of leading retailers in the UK, such as Look Fantastic.
From skin care, you can easily find everything you're looking for here at Cosmetify. We go the distance and compare prices across the web to help you find the best, cheapest place to order your favourite products. We even show you delivery costs so there's no shock once you get to the checkout.
Is your favourite HydroPeptide product out of stock? Don't panic, simply sign up for an alert and we'll let you know the second it's back.
Frequently Asked Questions about HydroPeptide
Are these products made without the use of Parabens?
Their entire line of products contain no parabens.