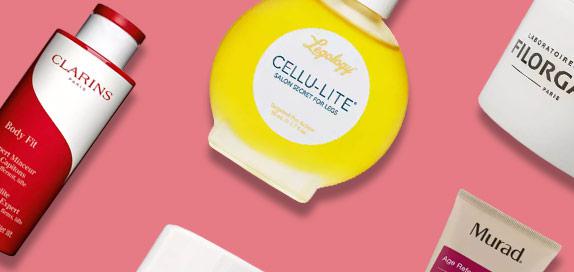 Cellulite Treatment
Cellulite can be recognised for its bumpy appearance under the skin, usually found on the thighs and buttocks. While it is completely normal and no harm to your physical health, some may consider it a 'problem area' that they want to smooth, which is where our range of cellulite treatments step in.
26 products found
Cellulite Removal
Discover our range of powerful cellulite treatments, including cellulite creams and body brushes, from the likes of Fushi, Weleda, Murad and many more.
It is important to remember that it is almost impossible to completely get rid of cellulite, but there are routines and treatments that can help lessen the appearance. Our selection of heavy hitters utilise the best blends of natural ingredients, such as essential oils and plant extracts, with innovative technologies to help diminish the signs of cellulite. With these superstar treatments you can look and feel confident in your own skin.
Discover a selection of lotions, scrubs and brushes to help smooth out the appearance of lumps and bumps for an all-over flawless finish. Confidence is just a brushstroke away.
Cellulite Treatment Features