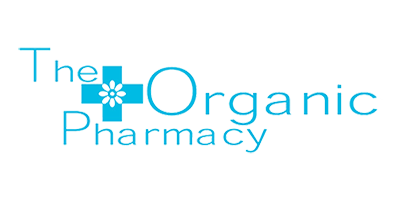 The Organic Pharmacy
Whoever said science and nature can't go together was telling tales, and The Organic Pharmacy is living proof.
Working as a Saturday girl in a local pharmacy, Margo Marrone was fascinated with the art of pharmaceutical medicine. The mixing of the amber bottles to help cure various ailments caught her attention and she was instantly inspired to become a pharmacist herself. It wasn't until after studying herbal medicine and discovering homoeopathy that Margo realised the power of holistic remedies.
Taking her herbal, homoeopathic and pharmaceutical knowledge, she decided to create products that were free from chemicals and packed full of the best organic ingredients that were still just as effective. After realising she was onto something revolutionary, Margo decided to build a brand that focused on organic formulas, expert advice and quality service. Thus, with a little help from her creative designer husband, The Organic Pharmacy was born.
Their flagship opened on Kings Road, London in 2002 and today they have stores all over the world.
With The Organic Pharmacy, you can rest assured you receive nothing but superior, hand-blended products, carefully prepared and manufactured with your health at the heart of it all.