Swaps for Eco-Friendly Beauty
10 Easy Sustainable Swaps for a More Eco-Friendly Beauty Routine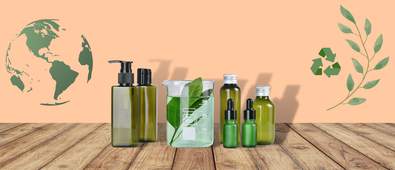 Did you make a New Year's resolution to be more eco-friendly this year? Or maybe you thought about it and felt like it was going to be way too hard. Trust us, we know how overwhelming it can be to just think about overhauling your life to be more sustainable, especially when it comes to skin and beauty.
Not only do you face mountains of research into sustainable brands or the perfect moisturiser that comes in recycled packaging but also won't make you break out, but you also have to fight the temptation of beauty gurus flaunting the latest innovative lip product in twenty gorgeous shades —plus see all the depressing stats about the planet while you're at it.
Luckily, with consumers becoming more conscious every day about how they spend their money and putting pressure on big companies, it's only going to get easier to pluck a product off the shelf and know that it was created with sustainable practices, is easily recycled or refilled, and/or serves several purposes in your routine. Until we live in that paradise, you'll need to do a little research along the way—but we're here to help!
We've waded through tonnes of research to bring you ten easy switches you can make to create a more eco-friendly beauty routine. Make these swaps gradually as you run out of product to take some of the stress off your mind and your wallet (plus, it goes against the entire point to just toss out items that don't fit the bill).
1. Ditch single use products
Products that are one-and-done immediately go to the landfill (where they sit for we shudder to think how long), and that's not taking into account all the resources that go into making disposable products, just for them to be used for two seconds. In 2023, let's cut out as much of this as we can, replacing makeup wipes and cotton balls with real cleansers, face cloths and reusable pads.
Not only will this save you money in the long run, but it'll do its bit to save the planet too. And you'll never have to worry about running out!
Here are a few of our favourite reusable alternatives to kick off your sustainable beauty routine.
And if you like using makeup wipes when you're travelling, consider replacing it with micellar water, which also doesn't require water and just needs a cloth or cotton pad to remove all your makeup, dirt and oils.
2. Opt for biodegradable products
If you can't let go of your under eye patches and sheet masks—don't stress. A lot of them are actually biodegradable nowadays! Here are some lovely options from our favourite brands to keep spa night eco-friendly.
Sheet masks still usually come in packaging that can't be recycled though, so feel free to browse our extensive collection of face masks to cut down on packaging.
3. Build a multi-purpose skin and makeup collection
So this point is one where it can be really tempting to buy a bunch of stuff, as you delve into a YouTube rabbit hole of swatches of lip and cheek tints, but there are plenty of other ways to incorporate multi-use products once the originals run out (but yeah, we love the lip and cheek tints too).
From SPF moisturisers to brow gel-mascaras to hand balms that work on your lips and hair, there are so many multi-tasking skin and makeup products out there that will simplify your routine, declutter your shelves and make getting ready a breeze! Plus, 'skinimalism' and making your products work harder for you have been trending for awhile now, and this is a great, non-wasteful way to be on trend.
Here are just a few we love for an eco beauty routine.
4. Choose products with eco-friendly packaging
When you're on the hunt for a new product, consider the packaging it comes in. Even if you use a multi-purpose product, that packaging needs to be thrown out eventually.
We recommend buying items in glass, aluminium or cardboard where possible. Plastic recycling methods are always getting better and a lot of brands take packaging back that can't be recycled through curbside services, but plastic can only be melted down so many times. On the other hand, glass and aluminium can actually be recycled an infinite amount of times and paper is compostable.
Like we keep saying, just do what you can, because we know it isn't easy to find plastic-free makeup.
Here are some brands and products with eco-friendly packaging to save you a little time.
5. Go waterless

Whilst we're on the topic of packaging, going for solid cleansing products instead of water-based ones that come in plastic bottles is another great and simple way to reduce waste. You can get shampoos and even sometimes conditioners in bar form, and of course, don't forget a good ol' bar soap that cuts out the need for shower gel. Plus, bar soap gets a point for being multi-tasking too, since you can do soap brows with them!
And bars like these usually come in only recyclable cardboard packaging.
6. Opt for refillable products
Refillable products are gaining traction and we love them! Even better than recycling your packaging (think of the order of 'reduce, reuse, recycle'), refilling keeps packaging from landfills and reduces the resources needed to recycle. Plus, you usually save money on the refills since they don't come in the same cute cases or bottles as the original.
Here are a few of our favourite refillable products.
7. Shop from eco-friendly brands
Voting with your dollar (or your pound) is a great way to show your support for brands that are going the extra mile to use sustainable practices, materials and ingredients.
Here are just some of the ones we love to get you started.
8. Try products that contain algae
This might seem like a weird tip, but sometimes the products we consume contain ingredients that are really taxing on the planet. Algae and other marine extracts, however, turn carbon dioxide into oxygen as they grow.
And they're great for your skin.
Read all about the benefits of algae in our ingredient glossary page here, and check out some of our favourite products below.
9. Choose a reef-safe SPF
Coral reefs are a super important part of our environment and ocean life, but certain components of sunscreens can cause coral bleaching and other damaging effects.
Check out our full blog on SPF that's coral reef friendly here or choose from our favourite reef-safe options below.
10. Upcycle
Lastly, for a tip that requires not buying anything at all, try upcycling your empties into something useful and/or cute!
Some of us at Cosmetify are definitely guilty of buying the pasta sauces with the cutest jars to use after consuming, and there are plenty of uses for your makeup and skincare packaging after you use them up.
Moisturiser jars can hold all kinds of things for travelling whilst perfume and serum bottles can become vases or reed diffusers, and mascara wands are great for shaping your brows or flicking on fake freckles. The possibilities are endless!
Now that you're all prepped for a more eco-friendly beauty routine, why not check out our recommendations for Vegan Products to Try this Veganuary or make your makeup collection totally cruelty-free with our Top 20 Cruelty-Free Makeup Brands?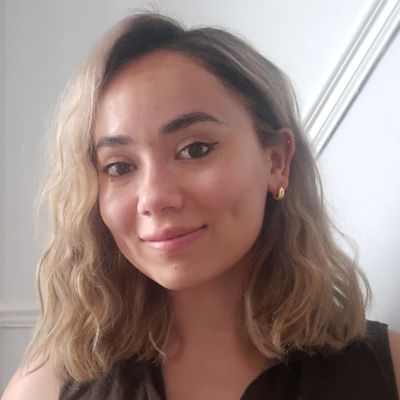 Gabriella is a junior content writer with a background in creative writing, content marketing and journalism. She's passionate about all things makeup and skincare, but especially vegan and cruelty-free beauty that is effective and inexpensive.