Moringa Skin Care Products & Hair Care
What was once an ingredient in Ayurvedic medicine is now a common herbal remedy and beauty product component with a wealth of health benefits for your body and your hair. Thanks to moringa's antioxidant, anti-fungal, and anti-inflammatory properties, you're likely to see this plant cropping up more and more in supplements and shampoos alike!
See our moringa guide to answer your questions like what is moringa and what are the benefits of moringa in skincare and hair care.
143 products found
Frequently Asked Questions about Moringa products
What is moringa?
Moringa or moringa oleifera is a plant known by other names such as miracle tree or ben oil tree, that has been used in Ayurvedic and holistic medicine for centuries. Today, you can find moringa in extract, powder or supplement form as well as in hair care products.
What are the benefits of moringa in skincare and hair care?
Moringa is chock full of compounds that are generally considered great for skin and hair, like vitamin A, vitamin B1 (thiamine), B2 (riboflavin), B3 (niacin), B-6, folate and ascorbic acid (vitamin C), calcium, potassium, iron, magnesium, phosphorus and zinc.
Moringa seed oil can protect your hair from free radicals, keeping it hydrated, detoxified and strong. The vitamins A and B and omega-3 fatty acids in moringa may contribute to hair growth, while zinc and healthy fats prevent a dry, itchy scalp by keeping its oil glands healthy. This oil also conditions your hair to give it shine and bounce.
What's more, the antibacterial and anti-fungal properties of moringa help with dandruff, psoriasis and other scalp conditions. With the protein in moringa, skin cells may also be protected from damage.
What does eating moringa do for your body?
Consuming moringa may help reduce inflammation, prevent free radical formation, improve eye health and lower your chances of developing stones thanks to the plant's antioxidants. It could potentially help lower blood sugar and cholesterol levels, as well as treat anemia because it helps you absorb more iron.
Who should not take moringa?
Compounds in moringa can decrease the effectiveness of certain medications, such as high blood pressure medication, so check with your doctor before you start taking moringa as a supplement.
You also shouldn't take moringa if you're pregnant.
How and when do you take moringa?
You can take capsules orally like you would normally take a pill. Since moringa doesn't need help to be digested like some supplements or medications, it is unlikely that you'll feel ill if you take it on an empty stomach.
Moringa powder can be mixed with water or into smoothies, or used in as many ways as you might use a supplementary powder like spirulina.
You can take moringa at any time of the day. While it does aid better sleep at night, it won't make you drowsy, so you can also take it in the morning to give you energising nutrients.
How do you use moringa for hair?
You can use moringa-enriched shampoos, conditioners and other hair care products to reap the benefits of this plant, or you can apply pure moringa oil on your hair.
What other ingredients can I use alongside moringa?
If you're using moringa hair care products to treat dry hair or scalp, you might also like to include products that contain argan oil, which is incredibly nourishing for dry, dull or damaged scalp and strands, or aloe vera, which is very soothing.
If you're looking to combine supplements to enhance the effects of moringa, speak to a doctor.
Are there any side effects of moringa?
Moringa is generally safe to consume as long as you're not pregnant or taking certain medications.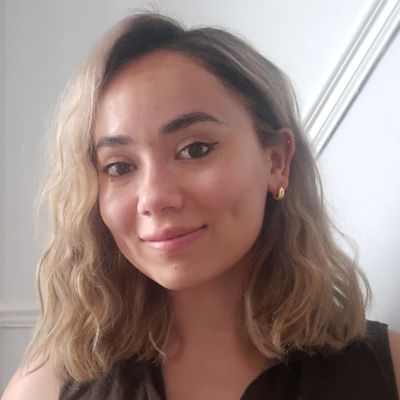 Written by Gabriella Buckner, Beauty Editor