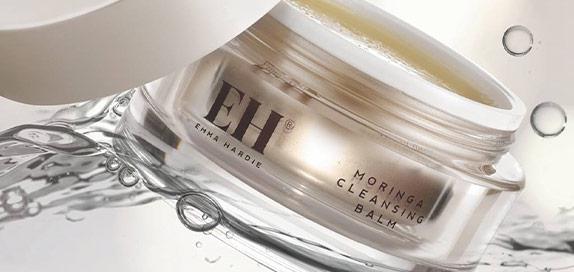 Emma Hardie
Embrace the Emma Hardie line up of day creams, skin cleansers, anti-ageing skincare and more besides. Be sure to sign up to our alerts so that you always get informed about product offers and sales.
Best Selling Emma Hardie Products
Emma Hardie Amazing Face Range
The Amazing Face range defines the brand's success as it contains one of Emma Hardie's most coveted items: the Moringa Cleansing Balm. Influencers and celebrities alike have raved about this product, and with good reason. Combining a mix of kind-to-skin ingredients together with intelligent technologies, the range works to improve the well-being and luminosity of all skin types.
Today, the range has branched out from providing just an intelligent cleanser to delivering a whole range of skin-loving goodies. Browse through this epic range to discover the likes of intensive moisturisers, treatment masks and light-wearing gels and relish in happier, healthier skin.
The product that got the name Emma Hardie on everyone's lips. This iconic skin care staple works its magic on all skin types, dreamily melting away dirt, makeup, oils and grime to reveal a comfortably radiant complexion.
Having won an impressive array of awards, this incredible balm is a multi-award winner, bringing in 19 awards over 10 years and 14 in 2019. The amazing formula deeply cleanses pores, rebalances, rehydrates and conditions the skin for a flawless result every time.
£37.60

£59.99
Complementing the Moringa Cleansing Balm beautifully, this follow-up treatment helps to keep skin feeling comfortably hydrated, bestowing an enviable glow upon even the most neglected of skin types.
Once applied, the mask helps to firm up the skin whilst imparting a surge of deep hydration, as well as evening out discolouration and reducing redness. Hyaluronic acid works to condition and moisturise the skin while moringa oleifera seed oil is utilised for its ability to leave the skin feeling more vibrant, plump and glowing.
£32.80

£62.00
Despite boasting a lightweight texture, the Emma Hardie Moringa Light Cleansing Gel packs a serious punch when it comes to melting away dirt and keeping the visage hydrated.
This everyday cleanser is loved for its ability to purify, refresh and balance out the skin, ensuring that your complexion is maintained to the highest possible standard. Moringa and sweet almond oil are included within the mix to nourish the skin, while omega 6 and vitamin E from grapeseed oil work in tandem with essential fatty acids to keep the skin smooth and soft.
£20.96

£42.99
Emma Hardie Midas Touch Range
Specifically created for more mature skin types, the Emma Hardie Midas Touch range is made up of pro-ageing products that actively get to work on lessening the appearance of fine lines and wrinkles.
Firm, sculpt and hydrate delicate skin types and restore its elasticity for a vibrant, more youthful appearance. From eye serums to intensive one-off treatments, this caring range gives you the ability to take back control when it comes to your visage. Effectively treat the likes of dullness and loss of elasticity while minimising the appearance of fine lines with Emma Hardie's most potent collection of skin care must-haves yet.
Smooth out the contours that surround the eyes with a youth-enhancing serum that goes the extra mile in providing comfort and care.
This potent formulation wears lightly on the skin while delivering a serious punch when it comes to hydration and nourishment, helping to fill out the appearance of fine lines. Smooth this silky solution onto your visage to minimise the appearance of dark circles, fine lines and wrinkles whilst protecting against the likes of free radicals and other environmental aggressors.
£39.20

£62.00
Protect and perfect your visage with a real skin treat.
This beautifying hydrator uses hyaluronic acid and hyaluronic acid filling spheres to keep the skin moisturised while delivering a plumped-up effect. These two key ingredients are mixed with a powerful blend of natural peptides, marine extracts, avocado, Edelweiss stem cells and botanical extracts to tighten and smooth the skin, resulting in a radiant complexion.
Natural polymatrix algae film extract completes the formula, adding a lift to the skin for a more youthful look.
£34.88

£56.00
Enhance your complexion with a targeted solution that delivers an instant wash of hydration to parched skin types.
The formula provides a specialised mix of ingredients that work together to promote a smoother surface, helping more mature skin types attain a luminous and youthful finish that looks totally flawless.
Hyaluronic acid works together with avocado peptides to encourage collagen production, while moisture-bonding glycoprotein plumps up fine lines and wrinkles, boosting the appearance of the skin.
£55.20

£87.00
Emma Hardie Brilliance Range
Your skin deserves the best, and Emma Hardie is here to deliver exactly that.
This lavish selection of skin care essentials covers all bases, ensuring that your complexion is treated to an intensively caring action that provides visible results. Each product works to brighten the appearance of dulling skin types, helping to rebalance, reduce redness, even out pigmentation and smooth down textured skin tones.
Choose between nourishing face oils, vitamin-infused creams and radiance-boosting masks for the ultimate self-care treat. Attain a complexion that beams with luminosity whilst feeling its healthiest with a range that puts your skin first.
Reinvigorate your skin with a balancing mask that enhances the look of radiance and luminosity.
Arriving with a dual-action cloth, this spot-busting mask helps to smooth uneven textures while minimising the appearance of enlarged pores and blemishes, drawing dirt and grime out with the infused pink clay.
As expected, the formula includes the brand's signature moringa oil to protect and neutralise against free radical damage, while Defensil technology soothes redness to unite and brighten the skin tone.
£27.24

£49.99
Give your complexion the extra boost it has been crying out for with the Emma Hardie Moisture Boost Vitamin C Cream.
Feeding your skin with its daily dosage of vitamin C, this skin-enhancing cream helps to safeguard the visage from the likes of sun damage and pollution, leaving it to feel truly comforted. Once applied, the formula works to encourage collagen synthesis which in turn strengthens the skin to fight off the first signs of ageing.
£39.20

£62.00
Take action against dulling, dehydrated skin with a facial oil that puts your skin care needs first.
Providing both nourishment and protection, this does-it-all facial oil conditions the skin to combat the signs of fatigue and dryness. In turn, skin feels noticeably softer and boasts a radiant glow.Essential oils and fortifying botanical extracts fight off the damaging effects of external aggressors, protecting your visage from the likes of pollutants and free radicals.
£31.20

£49.99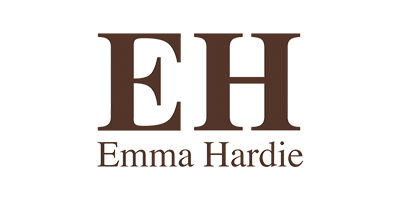 Emma Hardie undoubtedly put an end to the search for a 'miracle in a bottle'. From as early as 1996 she had a goal to deliver firmer and plumper skin without using harsh ingredients or invasive techniques.
Not only did she reach her goals, she is now the most accomplished holistic facialist in the UK and a leading pioneer in natural healing and skin rejuvenation.
It was in 2009 that she developed the award-winning Amazing Face Natural Lift and Skincare range – a collection that helps to condition and maintain every layer of the skin's tissue. The Amazing Face range was birthed thanks to Emma's in-depth knowledge of the skin's anatomy and her passion for natural, targeted ingredients. The result? Natural, youthful and glowing skin all from the comfort of your own home.
With products supporting complexions of all ages and catering to a wide range of skin concerns, Emma Hardie really is a skin superstar.
Why We Like Emma Hardie
"Emma Hardie creates natural and nourishing formulas that cater to all ages, skin types and skin concerns, and that's why we love her! Although, the luxury gold packaging is pretty enticing, too. Whether we want to banish breakouts, defend against environmental aggressors or fend off premature signs of ageing, we can trust Emma Hardie to come through with the ultimate skin-perfecting solution. "
Carly Cochrane, Beauty Editor
Where is the best place to buy Emma Hardie products online?
Products by Emma Hardie are sold in the UK at leading, well-known online retailers, such as Allbeauty, Amazon and Feel Unique. You can also buy their products from Mankind, Cult Beauty and more.
Whether you're looking for day creams, skin cleansers, anti-ageing skincare plus others across the spectrum, Cosmetify is here to help you find where they are being sold for the lowest price.
Frequently Asked Questions about Emma Hardie
Will I find artificial fragrance in their products?
There's no potentially irritating artificial/synthetic fragrances with Emma Hardie.
Are Emma Hardie products made without the use of sulphates.
Emma Hardie pride themselves on their product formulations and as such they are sulphate-free.
Parabens are widely used in this industry. Do they feature in Emma Hardie products?
These products are created without parabens.
Are Emma Hardie products mineral oil-free?
They are a proudly mineral oil-free brand, meaning none of their products or formulas contain mineral oil.
Have Dermatologists tested and approved Emma Hardie?
Yes, although it doesn't guarantee that their products will be suitable for your skin, it does mean they should be less likely to irritate.
Emma Hardie claims to be cruelty-free, but what does that mean?
Emma Hardie is a cruelty-free brand, meaning it does not engage in the practice of animal testing for any of the formulations in its product line.
Do they use alcohol in their formulas?
Many of Emma Hardie products are alcohol-free. Use our site filters to find them quickly and easily.
Have these products been through testing to avoid allergic reactions and irritation?
Less than half of the Emma Hardie product line featured on Cosmetify is hypoallergenic (literally 'allergy tested'). Narrow your preference using our sorting options to see suitable products.
I only use vegan-friendly products. Is Emma Hardie for me?
Not all of Emma Hardie products are vegan-friendly, but some are made without animal-derived ingredients or by-products and are suitable for vegans. Where applicable, this is highlighted on the product page.
Whereabouts is the Emma Hardie range produced?
The U.K is the country that Emma Hardie products are manufactured.
SLS Free
Vegetarian Friendly
Fragrance Free
Petroleum Free
Emma Hardie Features