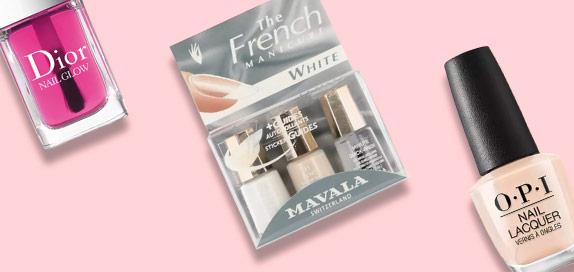 French Manicure Nail Polish and Sets
Achieve the iconic French manicure from the comfort of your own home with our range of nude varnishes, kits and tools from well-known nail care brands. Here, you can browse amongst industry favourites that include the likes of Sally Hansen, Mavala and DIOR, just to name a few. Attaining a flawless at-home mani has never been so easy! Read More
2 products found
French Manicure Sets
Don't have the time to make your salon appointment? Not to worry, with our extensive range of at-home solutions, you can attain that post-salon style all within your very own bedroom. Our huge selection of French manicure tools and varnishes are here to help you say au revoir to dull nails and bonjour to classy and sophisticated fingertips. It's the perfect date-night accessory!
Iconic, glamorous and simple. The French manicure is a classic style that has been popular since the 30s, and with good reason too. This super chic nail style goes with everything – so, if you want to do your nails but can't help but worry about outfit clashes, this is the ideal look for you.
Once you've tried the French manicure, you'll never look back. Discover our expert collection of French manicure must-haves today and unlock the secret to the perfect at-home mani. Get the full salon experience by also checking out our hand and foot care section which features an array of nourishing hand creams, treatments, and sanitisers.
French Manicure Nail Polish and Sets Features