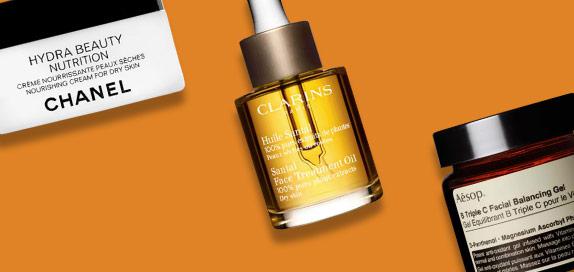 Dry and Damaged Skin Treatment
Soothe dry and damaged skin with treatments from leading skin brands Dermalogica, Clarins, ELEMIS, Clinique and more. Watch your skin change before your very eyes with some of the most nourishing and highly effective ingredients. Add hydration and smoothness to your complexion with a trusted, reliable and safe formula that transforms your skin from dry and damaged to bright and rich in moisture.
78 products found
Dry Skin Treatment
Our curated range of super treatments will revitalise your problematic skin and leave you moisturised with a healthy glow. Choose between a wide variety of top-rate elixirs, ranging from vegan options to synthetic formulas. Our ingredient preference filter allows you to find the product that's tailor-made for your skin, without ever causing stress to the mind or irritation to the skin.
After completing your skin care routine with a calming and replenishing skin treatment, your skin becomes tangibly clearer, more hydrated and restored in just a few weeks.
With a magnitude of facial creams, oils, face serums and eye gels to choose from, you will be able to get the crème de la crème of treatments and skin that is oh-so divine in no time. Feel full of confidence after placing your faith in a first-class skin treatment that breathes life into your body. Be sure to checkout our spf moisturiser section for added protection from your day cream.
Dry and Damaged Skin Treatment Features