Centella Asiatica Skin Benefits
Once a key ingredient in traditional Asian medicine, Centella Asiatica today powers some of the beauty world's most innovative, must-have formulas. And little wonder – a powerful antioxidant and highly effective hydrator, the herb addresses a host of different skincare concerns.
See our centella asiatica guide to answer your questions like what is Centella Asiatica and will I know it by any other names.
196 products found

Frequently Asked Questions about Centella Asiatica products
What is Centella Asiatica
This tongue-twisting, multi-syllabic wonder-ingredient is a perennial herb, a plant that lives for more than two years. Cultivated for the most part in Asia, it's long-established as a component in both cooking and traditional medicine. However, as with many such traditional plants, it's relatively recently found a new lease of life as a modern-day cosmetics super-ingredient.
Will I know it by any other names?
Yes, which will come as a relief to anyone attempting to wrap their tongue around the pretty-on-the-eye but difficult-in-the-mouth name. You might have already heard of Brahmi, Asiatic Pennywort, Tiger Grass or Gotu Kola. Well, each one is synonymous with Centella Asiatica. The multitude of different names stands as testament to the herb's popularity throughout different parts of the world, especially Asia.
What's behind the rise in popularity?
In so much as traditional medicine can ever be said to have become hot property, this particular herb fits the bill. It didn't suddenly transition from traditional Asia medicine to western cosmetics counters, however, but rather was carried on the wave of popularity that saw K-Beauty products become sudden must-haves.
Cica creams, the moisturisers that provide one of the key pillars of K-Beauty skincare, tend to include the swamp-swelling herb. That said, you may well have been exposed to the ingredient even before this, as brands such as Estee Lauder have included it on and off for many years – the key difference being that they never referred to their own creations as Cica creams.
What Can Centella Asiatica Do for Skin?
So, down to business, here's what the herb actually does for your skin. And it's a lot. Centella Asiatica has powerful antioxidant properties, meaning that it can counteract free radical damage. At the same time, its also a rich source of amino acids, while further research points to its effectiveness as a hydrator for upset or otherwise compromised skin. As if that weren't enough, it also helps revitalise your skin's protective barrier, which – amongst other things – suggests that it may help mitigate some of the damage that UV rays can cause.
Does science back up all these claims?
More good news: it's not just a passing fad. The best point of comparison is probably something like green tea, which was an entrenched part of traditional Chinese culture long before modern science backed up its numerous different benefits.
Where can I find Centella Asiatica products?
No longer the sole preserve of skincare insiders or Asian culture afficionados, the herb is used by all sorts of different brands, from Holika Hoika to Decléor and Clinique.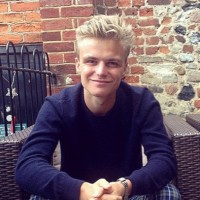 Written by Alex Bryson, Beauty Editor
Centella Asiatica Features