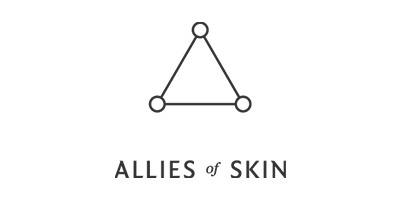 Allies of Skin
Founded by Nicolas Travis, a previous acne sufferer, Allies of Skin is a simple, gentle and effective brand that focusses on skin healing.
Allies of Skin boasts the very best in problematic skin treatments with solutions that are specifically designed to target your areas of concern. Whether acne is causing you anguish, pollution is overpopulating your pores or dryness is leaving you distressed, Allies of Skin has a cream, mist and lotion that'll help.
Using smart technology and gentle ingredients, Allies of Skin gets to the root of the problem with speed and efficacy, giving your skin the vitamins and minerals it needs to repair and regenerate.
If you're looking for a brand that'll help you achieve a healthy, rejuvenated complexion in just three simple steps, then look no further. Browse nutrient-rich day creams, pollution repair face masks and overnight brightening serums and find your new skin care saviour today.