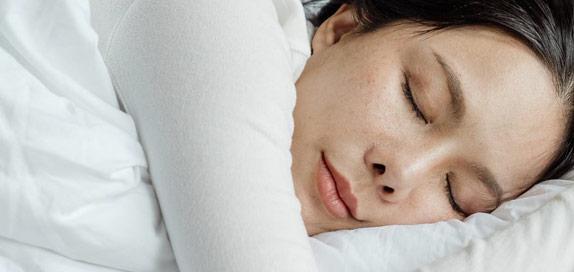 Sleep Aids
Getting a good night's kip is made easy as we offer an extensive selection of sleep aid products from wellness brands like Neom Organics, Slip, Cowshed and Votary. Our stellar collection of sleep aid products brings a whole new meaning to the term 'beauty sleep'. Read More
124 products found
Sleep Supplements, Masks & Pillow Mists
Getting a good night's sleep is essential when it comes to allowing your mind and body to rest, recharge and repair after a long day. With that being said, dozing off into a deep slumber can be somewhat difficult.
Insomnia, the stresses of modern life and heavy snoring are just a few of the factors that can keep us up at night. If you're suffering from sleep deprivation, then allow us to introduce you to our exclusive range of sleep-inducing products. Here, you can take your pick from popular pillow mists, herbal sleep aids, sleep masks and sleep supplements from cult-favourite wellness brands such as Neom Organics, This Works and Aurelia.
Lay your head down with confidence as our variety of sleep aids guarantee a full eight hours, uninterrupted. Looking to enhance your self-care routine further? Cosy in for the night with our selection of face masks, face rollers and skin treatments for a truly relaxing pamper session.
Pillow Spray
Set yourself up for a peaceful night of sleep with our selection of pillow sprays. The perfect remedy after a long, stressful day, pillow mists make the perfect sleep aid as they help you relax and unwind.
Sleep Supplements & Pills
What do you do when a relaxing bedtime routine, sleep mists and turning off your cell phone just aren't cutting it? Try a sleep supplement. Choose from Cosmetify's selection of relaxing supplements to help you wind down before bed and get your best sleep ever.