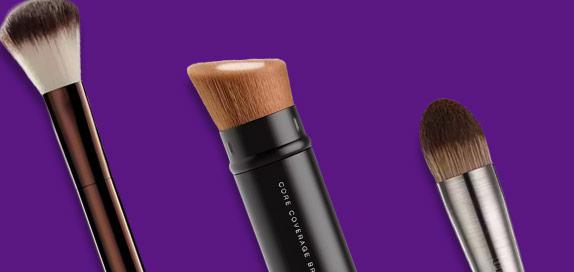 Powder Brush
It's time to add an extra member to your makeup brush family. Complete your makeup routine by utilising the softer-than-soft bristles of a powder brush. Shop for your next makeup staple from brands such as Real Techniques, Sigma Beauty, Hourglass, Vapour Beauty and more. Read More
93 products found
Powder brush
This must-have tool is found in the beauty kits of makeup artists everywhere, and with very good reason too. Flawlessly applying both loose and pressed powder products, including blusher and bronzer, powder brushes help to set and lock down your look for a totally even, mattified finish.
Ever wondered how makeup artists get that effortlessly flawless finish? Well, it starts with a decent base and ends with a powder brush. Boasting some of the fluffiest, prettiest brushes on the market, our range ensures that you are able to find your perfect match.
Ideal for the beauty addicts that lust after a perfect, airbrushed finish, powder brushes work to evenly distribute powder products that in turn fill out every fine line and crease whilst mattifying your visage.
This essential brush elevates your look by sweeping a gentle amount of powder product over your foundation for a flawlessly even finish. Get the ball rolling by shopping through an incredible selection of durable and professional powder brushes from the likes of Elizabeth Arden, Urban Decay, CHANEL and HD Brows to complete your kit.