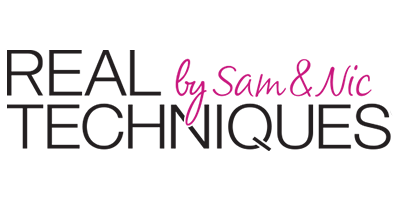 Real Techniques
Created by two of the top makeup artists in today's industry, Samantha and Nicola Chapman – known as Pixiwoo on their YouTube channel – Real Techniques is a leading beauty brand offering a range of makeup brushes and tools.
The dynamic duo have produced multiple collections, combining both professional quality and innovative design. Add a dash of Sam and Nic's fun and friendly approach to makeup and you have a range of products practically dancing off the shelves.
Browse this stunning selection of the finest makeup tools on the market and get ready to redefine your beauty routine.