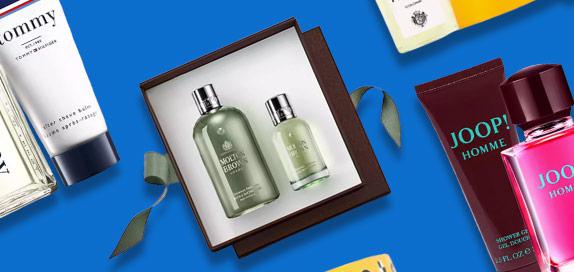 Men's Fragrance Gift Sets
Our range has something for everyone, taking in a plethora of scents, strengths and values. On the one hand, we have iconic brands such as DIOR, Paul Smith, Calvin Klein, and Jean Paul Gaultier, whilst on the other hand, we're welcoming fresh new faces on the scene, like Uppercut Deluxe and House 99. Why not mix up classic and upcoming, vintage and modern, by getting an exceptional combination of fragrances.
156 products found
Men's Fragrance Gift Sets
Each one of our specially selected, high-quality men's fragrance gift sets provides the means for him to revolutionise his style. Containing carefully curated fragrance notes, these scents will give him confidence and pleasure. As everyone knows, a great scent can add untold dimensions to a look, and a suave and sophisticated outfit isn't complete without a complementing aroma.
And while you're here, why not take a look at our men's grooming gift sets? They're the perfect gift for a man who takes pride in his appearance, or for a boyfriend who needs a helping hand when it comes to clothing and style. A premium fragrance adds a spring to the step of every man, breathing life, confidence and vitality into his body.
For more gift-giving inspo, check out our skin, body and hair care gift sets!