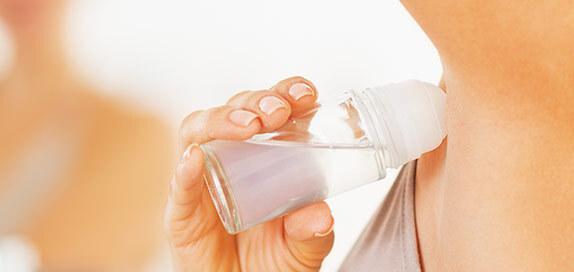 Deodorant
It's time to take back control when it comes to dealing with perspiration. We understand the need to feel confident and post-shower fresh at even the most compromising of times, which is we we've created an epic line up of best-selling deodorants. Here, you can browse amongst such names as Merci Handy, Vichy, Mitchum and Malin + Goetz for the ultimate level of protection.
366 products found
Deodorant for Women & Men
Our inclusive deodorant range brings together some of the best names in the business to safeguard you against unwanted body odours.
With some formulations offering up to 48-hour protection, you can shop confidently and relish safe in the knowledge that you'll be feeling feel cotton fresh all day long. Explore some of the most advanced formulations that banish the likes of white deodorant stains on clothing for a flawless finish every time. We also feature many natural deodorants that are aluminium-free for those following a 'cleaner' routine. Use our filters to narrow your search.
Choose between revitalising and clean scents, floral-fresh aromas and intoxicatingly musky fragrances for a personalised olfactory experience. Whether you're looking to restock your daily essentials or are lusting after something a little more luxe, we have you covered.
So, what are you waiting for? Take on the day in style and confidence with our larger-than-life selection of deodorants and antiperspirants. Long-lasting protection is just a mouse-click away!