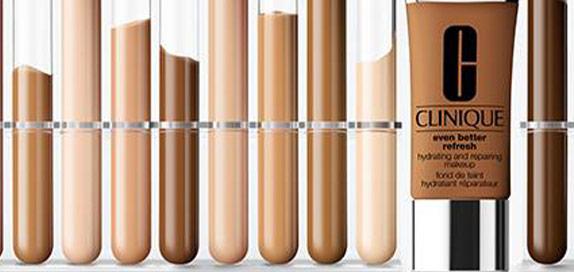 Why We Like Clinique
"The gang at Cosmetify HQ love everything Clinique have to offer, including their fantastic range of super hydrating day creams and their nourishing, skin-friendly makeup removers. Clinique are a go-to brand for so many skincare fanatics, thanks to their dermatologically tested and fragrance-free formulations which are perfect for every skin type.  Browse the collection today and update your daily routine with one of their many goodies – we know you want to! "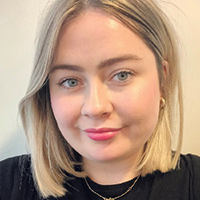 Written by Rebecca Jenkinson, Beauty Editor
183 products found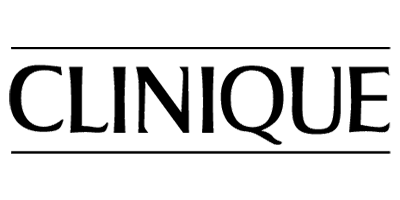 The Clinique story began with a conversation in 1967. In a time where it was thought that skin care was mainly down to genes, Dr Norman Orentreich, a high profile New York dermatologist, had a different outlook on things. Expressing one simple idea – that great skin can be created – he single-handedly transformed the beauty industry.
By 1968, and with a little help from the Estee Lauder family, Clinique was born and ready to capture the hearts of women all over the world. The brand started strong, introducing the now world-famous 3 Step Skin Care System – a daily cleansing, exfoliating and moisturising routine – and in no time at all they had opened their first UK counter, showcasing a collection of allergy-tested, 100% fragrance-free beauty products.
Going forward in full force, they quickly became the prestige cosmetics company that recognised the different needs of skin – they were even the first to supply men with a practical and approachable skin care line.
On a mission to be the most trusted beauty brand in the world, Clinique continues to be the smart choice, offering innovative, high-quality and effective formulations that enhance your own natural beauty.
Frequently Asked Questions about Clinique
Are Clinique hypoallergenic?
There is always the potential for one person to react differently to another, however Clinique products are claimed to be Hypoallergenic, so there's less of a chance you'll react negatively to their products.
Are these products made without the use of Parabens?
Parabens are compounds that have become more controversial in recent teams in cosmetics. Clinique have excluded them from their products.
I'm avoiding products with phthalates. Can I still shop from this brand?
Clinique don't put any phthalates in their products or formulas.
Is Clinique Dermatologically tested?
Clinique products are Dermatologist tested so they've been tested by a skin specialist.
I don't buy brands that aren't fragrance-free as i find they irritate. Am I ok to buy Clinique?
Majority of Clinique products featured on our platform are not artificially-fragranced. View these products by using our sorting options.
As someone who only uses vegan brands, what's the vegan-friendly status of Clinique?
The majority of Clinique products are vegan. However, a handful contain animal-derived ingredients. Vegan-friendly products are clearly labelled across the site.
Can I buy alcohol-free products from them?
Many of Clinique products are alcohol-free. Use our site filters to find them quickly and easily.
I'm sensitive around the eye area, are these products Ophthalmologist reviewed?
Where necessary, these products have been ophthalmologist-tested and should be safer for sensitive eyes.